H

ere's an interesting story showing how any of us can seek and find adventure.
Twenty nine year old Thomas Palmer is being supported by Red Bull in a challenge to climb Colombia's 10 highest mountains and we hear that he has just reached the half-way point, having now been up five of the peaks with five remaining (main picture shows him on top of Mount Tolimo).
Thomas, who has no major mountaineering experience and also suffered with severe depression last year, is now 60 days in to his adventure and expects to complete it in mid-October. He says he was inspired to take on the challenge after meeting Ross Edgley while working as a cameraman on the Great British Swim.
Those of us who have suffered from depression will know how hard it can be to see the point in anything, yet alone take on a new challenge, and s
peaking about getting to the half-way mark, Thomas said that it was an "e
motional moment" adding: "All the hard work quickly fizzles away when you hear what then lies ahead of you as things get harder, more serious and more dangerous. There were a few tears, given my mental history, it was just knowing that every step I take now, is a step away from where I was.
I'm doing this to inspire other people and to encourage them to overcome limited beliefs – but it is a very personal goal too. It's to prove that I can push myself where I haven't been able to in the past."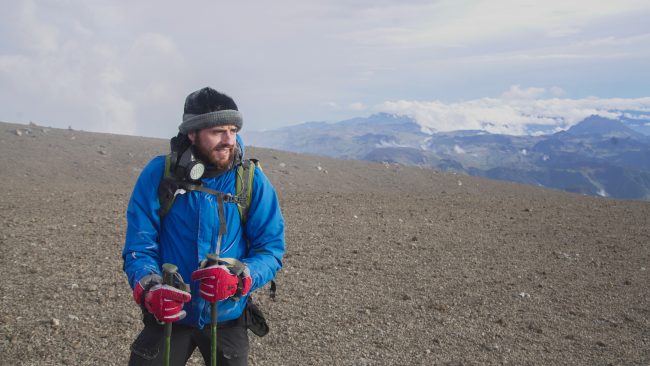 "The summits are always great. When you reach the top, there's obviously been a lot of pain to get there and although at times I question how much of this is even really enjoyable – they're the moments which take your breath away. Some of the views at the top of Tolima were just incredible especially with the sunsets."
"Climbing Mount Cumbal was just horrendous and the last hour was incredibly hard. I didn't come prepared. I was soaking wet, I didn't have the right equipment, I was freezing, at one point I thought if that's not the summit there, I don't know what I'm going to do. I was really starting to shut down and getting in a bit of a panic. I was basically blind drunk from the altitude. It was our first glacier climb and I was attached by rope and I basically had to get dragged up the mountain.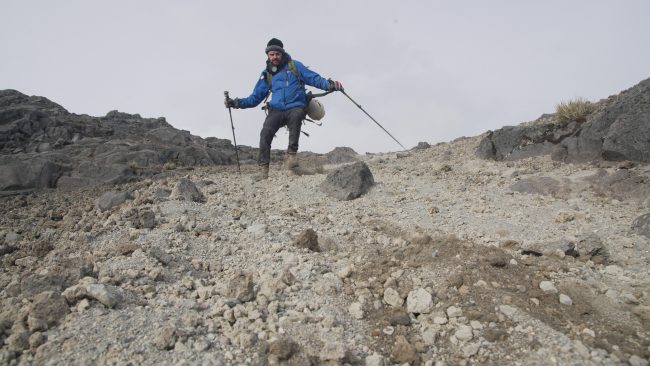 You can watch Thomas reach the half-way mark on the Red Bull website by watching Episode 4 and Red Bull will have a weekly vlog between now and the end of his adventure. 
Photos courtesy of Red Bull Media House / Thomas Palmer