Nearly a month after it's take-off, two aviators are continuing their four-month expedition to fly a Spitfire around the globe.
The so called 'Silver Spitfire' because of its silver-chrome finish was built in 1943 and will cover more than 43,000 kilometres over several months, visiting some 30 countries.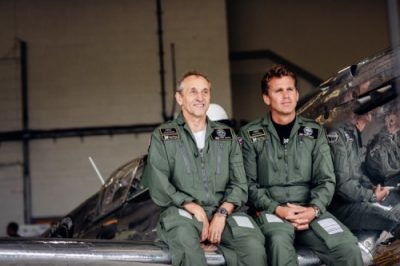 'The Longest Flight' has never before been attempted before and will push boundaries of what is possible in this iconic single-engine aircraft where pilots Steve Boultbee Brooks and Matt Jones hope to achieve "a pilot's Everest".
After its takeoff from Goodwood UK on August 5, the pilots made their way to Greenland with pit stops in Scotland and Iceland. They landed on the western coast of Greenland and encountered all kinds of issues, including weather problems and a tire blowout.
On Day 8 of the expedition, they took in in the spectacular views of the Greenland glacier and ice cap before pushing on to the next stage through Canada, and then the USA, reaching New York on August 23rd.
After a beautiful fly past the Statue of Liberty and the NY skyline, the pilots landed in Los Angeles on Wednesday, August 28rd.
After their last stop in the USA they are off to Asia, the Middle East and then finally, Europe and back to the UK.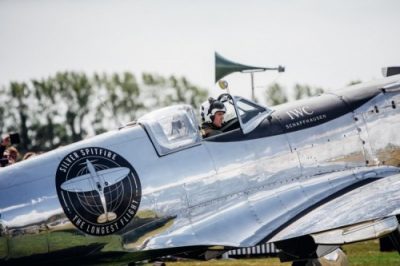 The flight is being supported by watch brand IWC Schaffhausen and Steve and Matt are both wearing an IWC Pilot's Watch Timezoner Spitfire Edition "The Longest Flight" (Ref. IW395501). This timepiece makes it possible to set the time to a different time zone by simply turning the bezel to the desired location.
Watch video highlights on YouTube.
Listen to the Spotify Podcast here.
Live Flight Tracker https://www.silverspitfire.com/about/flight-tracker/
See more on social media @thesilverspitfire