While this film was made by Johnnie Walker for the Russians, the feat of snowboarding down Russia's tallest volcano can be appreciated by all of us.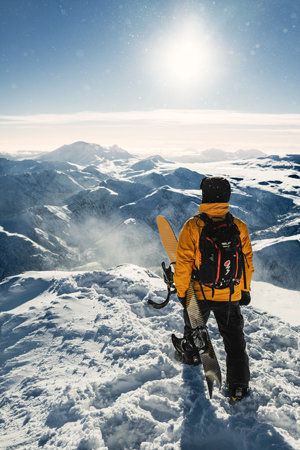 Johnnie Walker has the strapline of 'Keep Walking' and the drinks brand is evolving that mantra with a new one of 'Joy Will Take You Further'.
The guy featured in the video is Denis Simachev, a famous Russian designer and winner of international fashion contests and the owner of popular Moscow bars. He has clearly achieved success in a variety of fields and has now scaled a new height – the Vilyuchinsky Volcano in Kamchatka.
Denis said: "When you are standing on top of one of the highest volcanoes, you've got just you, your snowboard and the drive that leads you through life, you are overwhelmed with emotions. A dream is something that requires time, effort, overcoming yourself and certain circumstances. It's impossible to convey the emotions of fulfilment, or the outburst of adrenaline that seems to tear you up. Is there a comparison to it in everyday life? I'm not sure. Is there something cooler than this? We'll see. One thing I can say for sure – a positive spirit is something without which it's difficult to "fly", it is this personality trait that is the force helping to fulfil dreams. This is my philosophy of life."