We like classic-looking brown leather boots here at Adventure 52 and the Kansas GTX made by Meindl is one example which comes with super-modern materials.
The Kansas GTX can be picked up for around £90 to £120, a great price considering they first went on sale at around £140.
We like the simplicity of the design; there are very few panels and stitching lines over the boot. There is a sealing strip right round the circumference of the boot and that protective rubber toe rand will also help prevent that front patch of leather being scratched over time. This kind of scratching can age and deteriorate a boot in no time.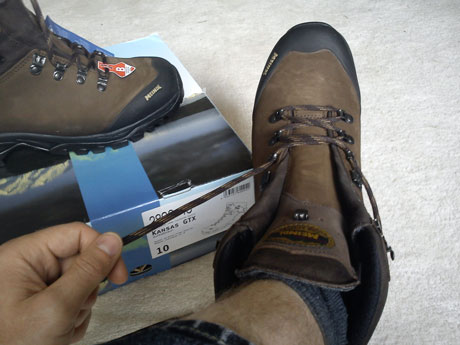 While these don't have a Vibram sole, it has Meindl's own in-house Multigrip Rubber Tread sole which over continued use has proved to be as just as good as the Vibram anyway.
Of course the GTX in the name of the boot means that this has a waterproof lining and it's the second layer underneath the outer Nubuck leather.
Even in boggy conditions and through rain in the Brecon Beacons, the Kansas GTX did a great job of keeping my feet dry and the water just rolls off the leather.
The lacing system is very good too and the two cleats let us get the tightness just right. The tension is held too, even after a day of walking.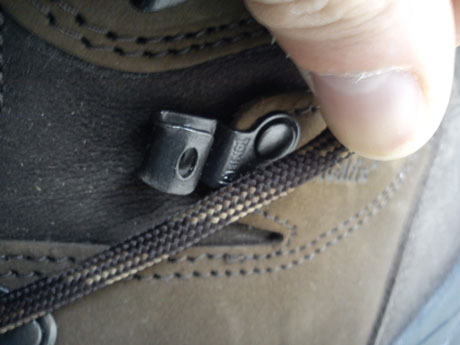 Buy from Cotswold Outdoor.
VERDICT
"A brilliant hiking boot that many of us will continue to buy over and over again. The Kansas already has a loyal following and manages to keep ahead of its rivals for this type (and price) of boot."