A proper cup of coffee out on the hills is one of life's simple joys and now here's a simple way to make one. 
Taylors has created these coffee bags that work just like a tea bag and brew in just two minutes. For us backpackers and adventurers it means we can pack a few of these lightweight coffee bags with none of the weight of a cafetiere or aeropress.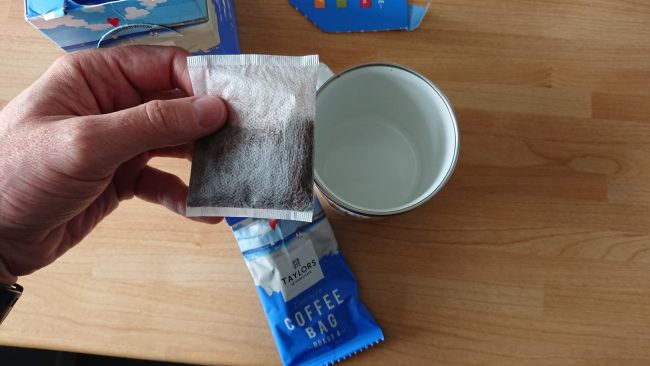 There are four different flavours to choose – Rich Italian, Decaffé, Flying Start and Hot Lava Java (our favourite).
Each bag has 7.5 grams of ground coffee in it. You just open up the envelope they come in, pop in a mug and pour on hot water. Give the bag a really big squeeze when taking it out to get all the strength from it and then add milk or sugar to your taste. The used bag can be composted.
Priced at £2.79 for a pack of 10 and available in most major supermarkets including Tesco, Asda, Morrisons and Waitrose plus online at Ocado and Amazon.