Robens is a German brand that's been going since 1973 and it's made a great name for itself over the years and now has a huge choice of tents.
I had heard of Robens before, but never had hands-on with any of its products, so it was great to get hold of the Starlight 2 tent, part of the Trail Range, and from retailer Outdoor World Direct for £199.99.
This range consists of tents all with a low weight, making them ideal for trekking, backpacking or wild camping. The Starlight 2 weighs in 2.5kg (but says it's minimum weight can be 2.3kg). There's also a Starlight 1 (for one person) weighing in at 1.7kg. Although Robens say the Starlight 2 is for 2 people, it's more of a comfortable tent for one person. Two people inside this would really be on top of each other and unable to move around at the same time.
Robens Starlight 2 review in detail
It comes in a very high quality roll top stuff sac and straight away you can see how this will fit either inside or outside your rucksack (or on to a bike/motorcycle).



The flysheet pitches first meaning you can get this up in the rain and then get under cover quickly. It can also be out up with the inner already inside. Looks and style wise, I've found there's a bit of a split from others I've asked about it. Some people love it, others aren't too sure about those poles in the corners and the shape of this compared to other designs on the market. I personally don't mind how it looks, but I'm not completely in love with it. It certainly caught the eye of many people walking by it at the campsite who were wondering what this tent was like.
As I pitched for the first time I could clearly see the ripstop pattern in the flysheet. This is made from 75D polyester, something Robens calls HydroTex HD RS. This HydroTex fabric features in many other tent designs by the brand. A repair patch is included too. It's fire retardent and very waterproof, being able to withstand a 5,000mm hydrostatic head of water on it.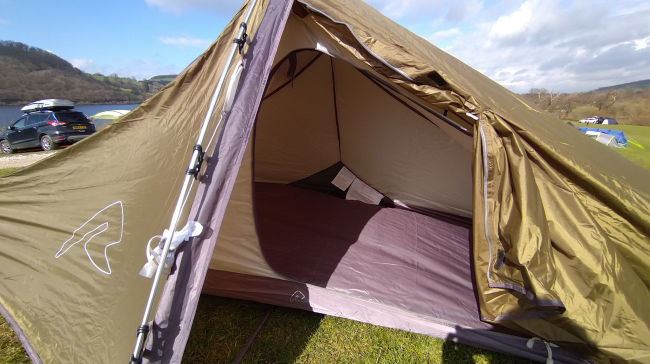 One of the identifying features about the Starlight 2 are those small poles already built in to each corner of the tent (see below). When I first saw photos I thought you would have to put these in yourself, but no, they stay on the flysheet. Those corner poles add extra height where your head and feet will be as well as giving the tent its double wedge design which helps minimise the effect of wind on the tent. Robens actually has its own in-house wind tunnel and rain lab that you can read about here and the Starlight 2 can certainly stand up to the kinds of wind we get in the UK (particularly in Scotland and Wales).
To pitch there's just a single pole (made from Yunan Alloy and anodised for protection) that slides neatly through a top sleeve. Place pegs in to all four corners, pull tight, and the tent is up in seconds. On each side of the flysheet are three clip-on hooks, and these are a really pleasing design and give a satisfying click when they're clipped on to the pole.
I really like the small side porch to stow gear, and inside there are useful extras like two inner pockets, light loops, washing line, and zipped vents that can be unzipped from the inside.
Compared to other tents such as the Terra Nova Laser Compact 2, the Nordisk Telemark 2.2 or the Hilleberg Akto the latter three are all around two to three times more expensive, so you're getting a similar-performing tent for a very good price.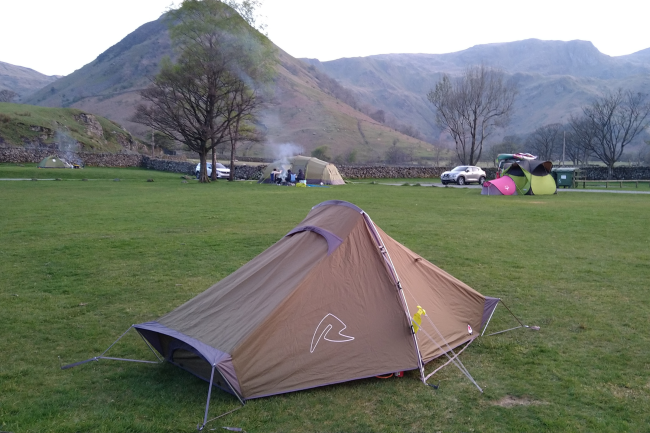 Available for £199.99 from Outdoor World Direct
VERDICT
"If you have a limited budget and want to wild camp in UK hills all year round then the Starlight 2 will do the job admirably. It can withstand strong winds and is made from a very waterproof and tough fabric (hence the slighter higher weight than competitor brand tents of this type). It's very easy to pitch and in bad weather you'll get settled down for a night with reassurance that this'll keep you dry and protected. A final reminder that although this is a 2-person tent, I'd say it's better used as a very comfortable 1-person tent."