I've had quite a few pairs of Merrell shoes/boots over the years and had always fancied a pair of the Moabs – and they haven't disappointed. 
The Moab shoe has been a staple design in Merrell's offering for a long time, but the Merrell Moab Speed have been designed for kinds of outdoor activity and may well become your daily favourites.
The shoes come in six colour schemes, which you can see here, so hopefully you'll find a colour combo you like.
The key design features are the GORE-TEX lining, the FloatPro Foam midsole, the chunky Vibram sole and the seriously-well-padded collar and tongue that your feet will thank you for. The Moab Speed also has recycled laces, lining and footbed.
Merrell Moab Speed review in detail
I've been wearing them for a few weeks now and even right out of the box they're super comfortable, the kind of comfort that makes you realise the other footwear you've had on hasn't quite been giving you the comfort you thought they were. I just love the way that all the great design features you want from a shoe are packaged up in to this.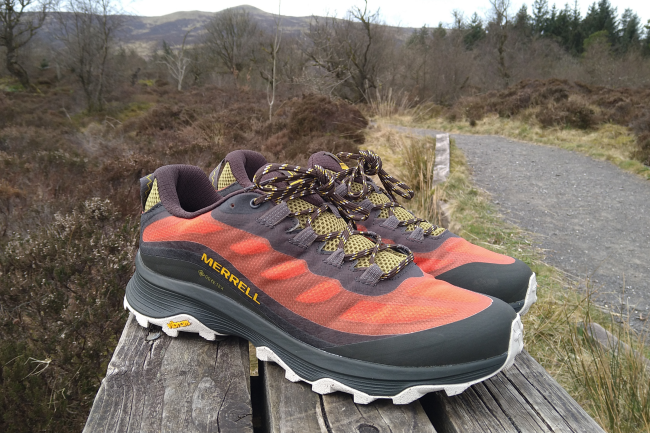 Comfort is a an important factor for me personally as I have thin ankles and slightly flat arches. A UK 10.5 and a pair of thicker hiking socks gives a perfect fit and I really rate the thickness of the padding around the heel collar and the tongue.
This particular colour combination of red and green doesn't quite do it for me, and the laces clash with the rest of the shoe. I also wish that Merrell wouldn't make white soles as they just make an outdoor shoe look tatty and tired before their time. Colours aside, the Moab Speed have a fantastic fit and shape.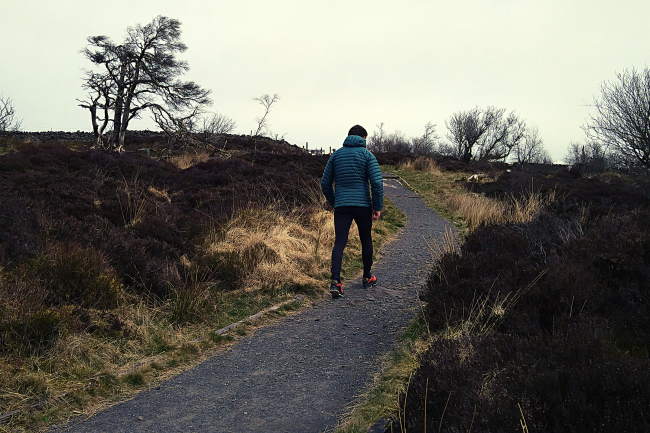 While they are super comfortable they're also super tough too. I really like that protective toe cap, along with the feel of the TPU material used for the upper. You get a sense that these are going to last a long time (as many previous Merrell owners will vouch for).
VERDICT
"The combination of features makes these well-suited for year-round use, especially for summer and autumn hiking in UK weather. There's a good amount of recycled material in them, yet you really wouldn't know from looking at them. They're a superb pair of trail shoes that could well become the shoes you also wear day-to-day."