This isn't the first time I've tried Enertor insoles, but this latest generation is made from material called PX1.
This clever PX1 material lets shockwaves spread out horizontally through the insole instead of passing vertically up through your leg, which your joints/muscles/tendons then usually have to soak up, increasing the risk of injury.



Enertor insoles review – in detail
Enertor (pronounce it like the 'ener' in energy) say that the PX1 insoles reduce shock by up to 60% and have 89% more shock absorbency per mm of thickness than other insoles on the market. They're also 40% lighter and 90% softer than other insoles you can buy off the shelf.
For me, it was important to get something that might assist with my recovery from an ankle operation. They take a fair bit of wearing in and there's even a leaflet included that explains the process. The insoles slightly change the way you walk so your feet and lower legs need time to adapt. This was certainly the case for me as the first few wearings left me feeling like perhaps they weren't right for me.
Gradually though, after 3 weeks, I found everything settled in. What I'd say is that if you have a hike or running event coming up at the weekend, don't rush out and buy them and expect them to feel amazing straight away. You're going to have to play a bit of a long game and plan ahead.
I used mine in a pair of Salomon Speedcross trainers. You just remove the old insoles and out these new ones in. If they're bunching up or not fitting properly then you can trim them down using sharp scissors.
There's also a leaflet in the box with details about how you can recycle your old insoles, no matter what brand they are, by posting them to Enertor's special recycling centre. It's estimated that 600 tonnes of insoles go to landfill every year.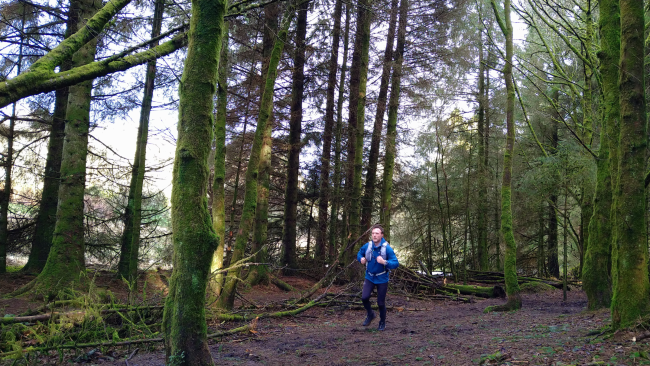 £34.99 and in sizes UK 3-14