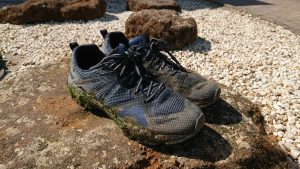 These MQM trainers have been available for a few months now and you've probably seen a fair amount of marketing carried out by Merrell to promote them.
I've worn them for a number of activities over the past weeks (hiking, running, cycling and kayaking) and I've been really impressed at how they can be worn for different outdoor sports.
The MQM stands for Moving Quickly in the Mountains and Merrell has even trademarked that expression, showing the amount of belief they're putting in to them. The shoe itself came out of a request from Merrell's ambassadors and athletes for a shoe that would help them move faster over a lot of different types of terrain.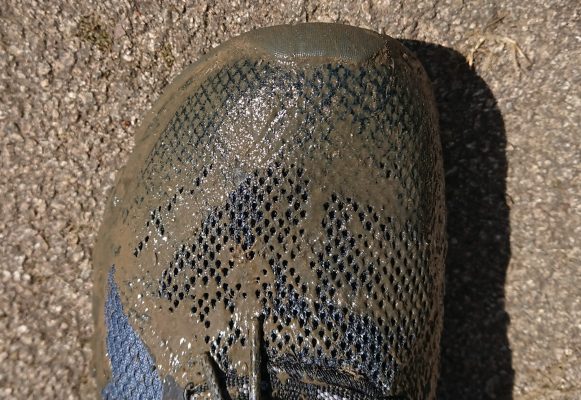 When I first took them out of the box, I could see that distinctive shape of the toe that's common to a lot of Merrell's footwear. My first thought was that they seem like they're a sturdier version of the Merrell Trail Gloves that I first wore in 2011 (some seven years ago).
You'll see a couple of keywords written on them. The first is FLEXconnect and the second is HYPERLOCK. The FLEXconnect is a method of construction taken out of some of the brand's trail running shoes and lets the MQMs flex over rocks and rough terrain and to move with your feet. The MQM is not a trail running shoe though; it's a hybrid right between a shoe and a light hiking boot, that will let you hike, scramble and climb. However, I've worn them on a run and got on just fine. The Gore-tex inside also helps keep your feet reasonably dry, especially through dew-covered grass or small puddles.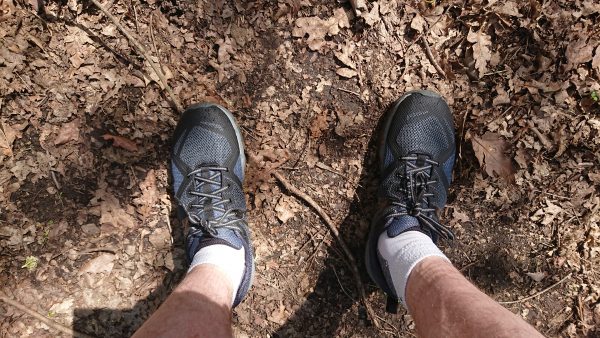 The HYPERLOCK is the structure around the heel and across the shoe to hold everything together. The mesh material is particularly interesting as Merrell describe it as 'ballistic mesh', designed, quite literally, to take the hits of everyday wear and more. Some mesh fabrics tend to break down over time. It's likely that these won't as much.
Grip wise, the are lugs 3.5mm in depth and the outsole rubber, called M Select Grip gives a good amount of stickiness as we discovered traversing rock on Tryfan over the first May bank holiday weekend.
Available in five colours and priced at £115.
"These are lightweight, hardwearing and a great to wear for a number of different outdoor activities. I'm going to continue to wear these throughout the summer and they come highly recommended."