WE wrote about Parker Liautaud and his South Pole expedition last month.
But what we didn't tell you about was the incredible support car which will be going along for the journey too.
It's a Toyota 6×6 Hilux that's been built by Arctic Trucks in Iceland. Because Parker will carry out a lot of scientific experiments he needs to offload the data, so the Hilux is actually a science-gathering and communications centre on wheels.
Considered more truck than van, it will provide logistical support to the scientific and survey phase of Parker's expedition but it will also allow him to stream live video and data to a global audience. See those two huge Iridium domes on the roof? They're the bits that will transmit everything up to the satellites.  And what colour should you paint a car that's going to drive over the Antarctic ice? Glacier Blue of course.
Standard 4×4 wheel drive won't cut it over the snow and ice so this Hilux has 6×6 (3 axles). Under the bonnet is a 3.0-litre Toyota diesel engine which gives 170hp at 3600 rpm and 360 nm of torque – the kind of power which means this Hilux can carry twice it's own weight (5 tonnes).
More importantly it can travel a 1,260km on just one tank of diesel and it can withstand temperatures as low as -58º C.
We can't help but think Parker would prefer to be driving in this instead of lugging a sled behind him on foot…he can't though, because he's planning to break the record for the time taken to walk from the coast to the South Pole.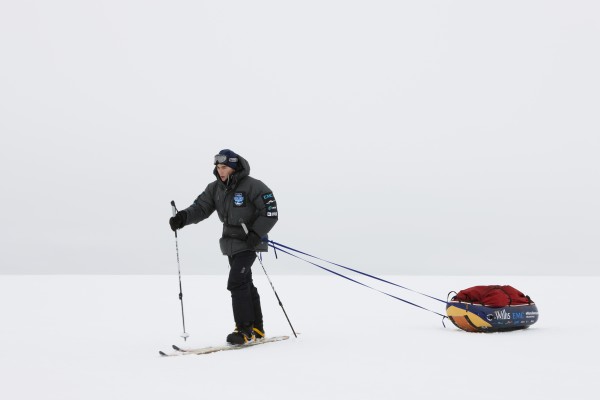 More at www.willisresilience.com