RELENTLESS Energy Drink sponsored the UK premiere of Mission Antarctic last week.
And boy did they do it in style. As well as laying on their normal hospitality, they also brought in a string quartet to play the soundtrack LIVE as the film was shown.
Mission Antarctic is a documentary about snowboarders Xavier De La Rue and Lucas Debari riding down all kinds of Antarctic terrain such as icebergs and previously unclimbed peaks. Swatch and The North Face gave the pair the funding to go and do it.
To gain access to areas which Xavier had previously eyed up on a visit in 2009, he called upon French sailing legend Jérôme Poncet and his yacht the Golden Fleece to get him there. Jérôme sailed the pair around the coastal waters and inlets so they could reach otherwise inaccessible areas – and what an adventure it turned out to be. A blend of sailing, mountaineering and snowboarding.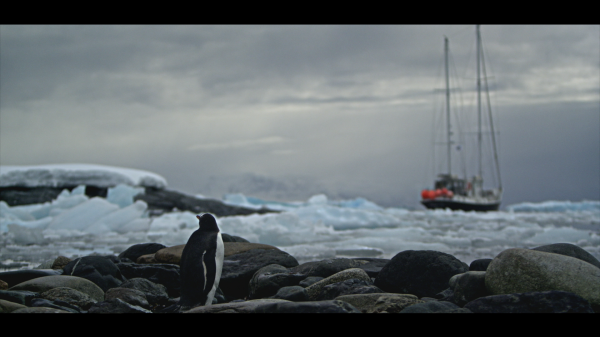 The Golden Fleece anchors up. Meanwhile Xavier and Lucas shred new lines on blue snow.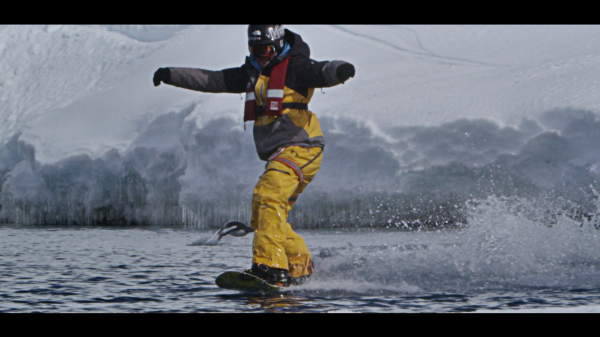 Lifejacket on, full waterproofs, Xavier skims the frozen water while a penguin jumps out from the water in surprise.
While the documentary is visually beautiful and the snowboarding utterly mesmerising, behind the scenes, Xavier and Lucas were pushed to their absolute limits.
Mission Antarctic will be showing at various adventure film festivals worldwide but wait a few weeks and it will also be available to download from iTunes in early December.