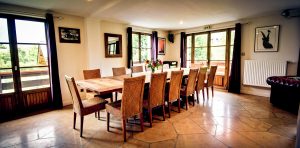 Our Retreat is already established on the 'wellbeing' holiday scene and from February 2019 you can join them for a holiday in Chamonix that puts mindfulness, mobility and nutrition at the centre of your skiing and snowboarding. 
Our Retreat was originally founded by Lisa Carolan to offer fitness, nutrition and wellbeing breaks for adventure-lovers, first-timers and solo travellers and 'Retreaters' visiting the beautiful chalet in Chamonix will revel in mobility exercises before a day on the slopes and will come back to nutritious meals cooked by the chalet's very own chef.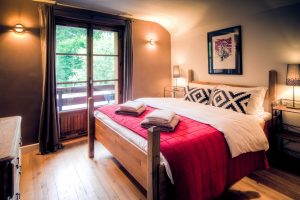 The fitness sessions are led by world-class trainers, such as Shona Vertue, Roo Hamer, Emily Cohen and Richie Norton. Fear not – the trainers won't limit calorie intake and make the exercises too gruelling.
Instead, you'll work on mobility and strength training, exactly the kind of exercises that are ideal for preparing the muscles for skiing, along with options for yoga, hiking trails, meditation and sound healing sessions.
Upon arrival, the team will take care of everything, from fitness classes to ski passes. The meals are healthy and nutritionally balanced, but don't hold back on taste, plus there's booze too, so you won't miss out on a glass of wine.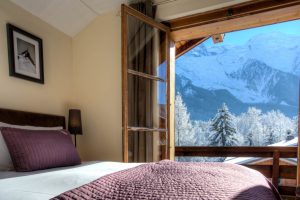 Each bedroom is fitted to an exceptional standard, and you can choose from luxury double bedrooms, twin bedrooms, or a triple bedroom.
At the heart of the chalet is a large open plan dining room and sitting room, complete with handmade oak dining table, chesterfield sofas, home cinema and log fire. The French doors lead onto two floors of balconies, with incredible alpine views.
Book now for February 2019 and go meet new, like-minded people who love fitness, food and to be in the mountains.