BELIEVE it or not, the cold and dry climate of the Cairngorms is pretty similar to what Llamas are used to in their native home of the Andes.
And at the Glenshee Ecocamp (open all year) in the Cairngorms National Park live the 'Fab Four' llamas – Jett, Bradley, Atticus and Bonita – looked after by Simon and Fiona Calvin and their two children, Rory (13) and Rosie (11). Simon says the Cairngorms is as good as you can get for llamas: "Their coats are so thick they don't feel the cold and when it rains, it just rolls off them," he explains. "They are happy on rough grazing and they love thistle tops.
From the spring until autumn the family puts on llama trek tours. Breathtaking scenery is guaranteed on the 90 minute trek along forest paths. Participants start the trek by feeding the llamas a special muesli-style breakfast and go on to hear about their traits and habits. "Everyone has seen and heard about llamas and but some people think they are bad tempered and spit," says Simon. "Our llamas do not spit at people, they are big, gentle and a bit quirky too. They are great fun characters and people don't want to say goodbye to them at the end.
Each trekker leads one of the llamas for the duration but in larger parties, trekkers take it in turn to lead the animals. Chances are there will be deer, a red squirrel or two, or a bird of prey to catch sight of along the route. And a warming cup of organic hot chocolate and home bakes make for a delicious half way point break.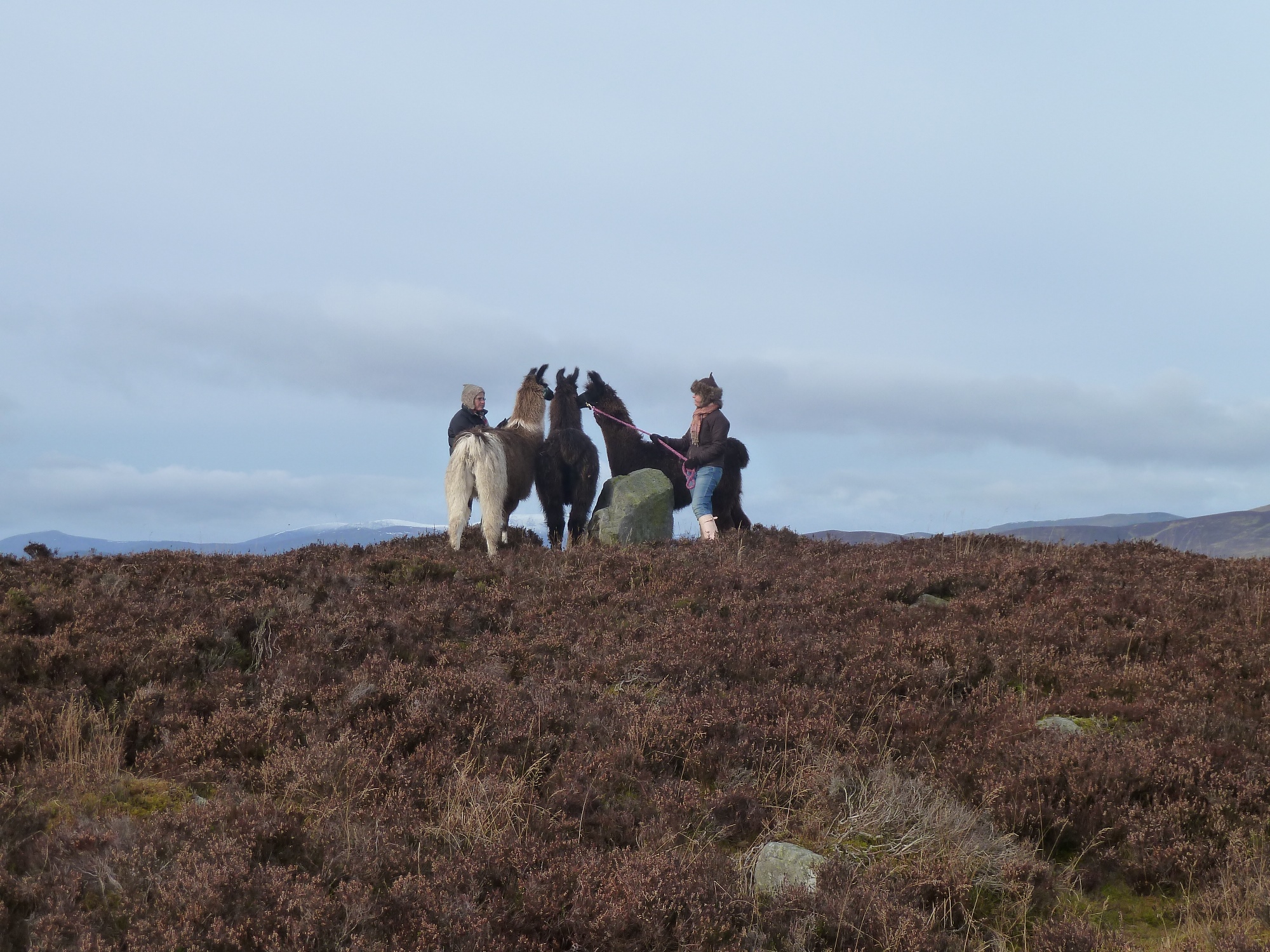 The treks can be customised to suit a group's age and ability. The Calvins welcome all kinds of visitors – they have had families with toddlers, couples with teenagers to people in their 70s, hen parties and overseas visitors. While four people is the ideal number of trekkers for transport arrangements and to maximise the hands-on experience, larger parties can be catered for, says Simon.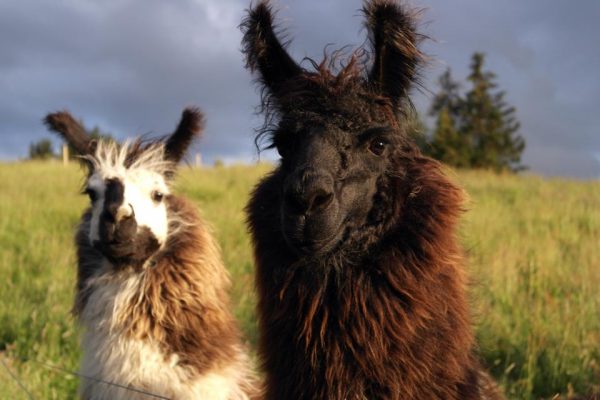 The Cairngorms National Park is made up of five different areas – Aviemore and Cairngorms; Angus Glens; Atholl and Glenshee; Tomintoul and Glenlivet; and Royal Deeside and Donside. It's a natural playground with a huge array of activities and family attractions. To find out where to stay, what to do and what's happening throughout the year or to book up llama trekking visit www.visitcairngorms.com