WATCH as Land Rover Ambassador and polar explorer, Ben Saunders, lets rip in a Range Rover Sport SVR over an iced up lake in Sweden.
Ben is an expert polar adventurer and used to being on the ice, but when it comes to driving on it, he's a novice, which is why he relished the chance for some instruction from one of Finland's former rally champions, Minna Sillankorva.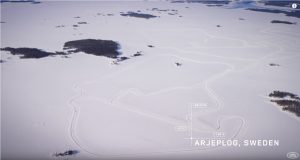 Land Rover created a full-scale Silverstone Grand Prix Circuit in the snow on Lake Udjaur for Ben to drive around. The Range Rover Sport SVR is the fastest and most powerful Land Rover to date, and accelerates from 0-60mph in just 4.5 seconds. It was the first model to wear the SVR designation which will also be adopted by future Land Rover and Jaguar high performance models.
Ben said: "Obviously, I had an amazing day. It was my first time driving on ice and the most fun I've had on four-wheels. The performance of the Range Rover Sport SVR is simply breathtaking and its poise in the corners was astounding given the slippery conditions."
Out of the many driving systems on board the car, one of the best is called "Torque Vectoring by Braking". The SVR's brakes imitate the effect of a torque-vectoring differential by constantly balancing the distribution of engine torque between all four wheels during cornering, for improved grip and steering responses, to reduce understeer.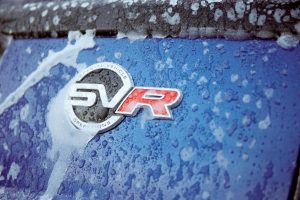 As the SVR accelerates through a corner on the ice, yaw sensors detect the onset of understeer. Imperceptibly small amounts of brake are then used to correct the path of the car, while engine torque is transferred to the outside wheels, to maintain traction and steering control.
Mike Cross, Chief Engineer Vehicle Integrity, said: "We pride ourselves on the all-terrain capability and composure of our vehicles, putting them through intensive hot and cold climate testing. The Range Rover Sport SVR is the most dynamic model we've ever produced and combining these qualities showcases the unique talents and expertise of our dedicated engineers.