Land Rover and the British Red Cross first started working together in 1954 and today the carmaker supports humanitarian projects in 25 countries.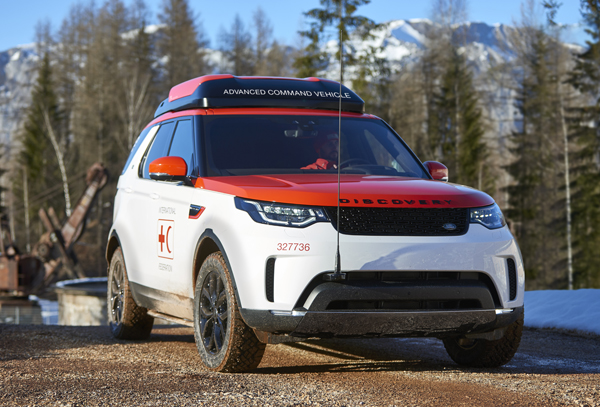 So here's a very special project, called Project Hero, that will transform the way that the Red Cross can respond to emergencies and disasters in the future.
In short, Jaguar Land Rover's Special Vehicle Operations (SVO) section has customised a new Discovery so it can carry and launch a roof-mounted drone. The drone has a number of cameras, including an infrared one so it can seek out the heat signatures of people caught in a disaster.
The roof is something to marvel at; it has self-centring and magnetic retention technology (a world-first) that enables the drone to land on the Discovery even when it's moving. The drone they use is a Taiwanese Align M480L UAV with a maximum takeoff weight of 7.2kg. It can fly 1km away from the car for up to 20 minutes.
Project Hero is a 3.0-litre TD6 engine-powered version of the new Land Rover Discovery and John Edwards, Jaguar Land Rover's Special Operations Managing Director, says: "The new Discovery is an outstanding all-terrain SUV and Project Hero is the optimum combination of enhanced capability and innovative technology. We hope to help the Red Cross save lives in emergency situations."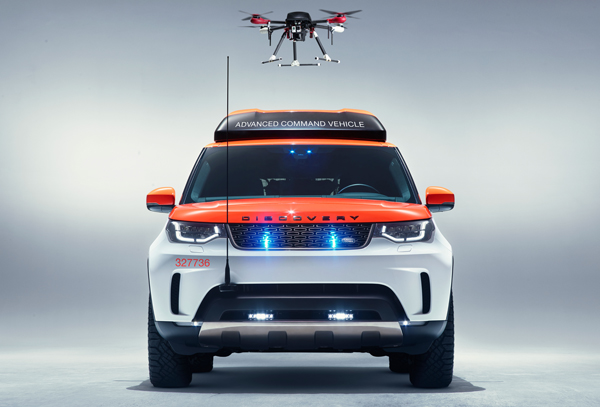 With the drone airborne and capturing live footage, Red Cross emergency response teams have an unprecedented way to assess landslides, earthquakes, floods and avalanches and the drone's bird's-eye view will allow rescuers to investigate an emergency scene from a safe distance.
Project Hero will be based at the Austrian Red Cross training centre in Erzberg, in the mountainous Eisenerz mining area and in Vienna for 12 months from June 2017.
During that time the drone will be used in simulations to develop new techniques for disaster relief and then tested out on complex natural disaster scenarios, including tests at night and in dense forests.
Project Hero will also be used when the Red Cross provides emergency support for natural disasters, such as heavy snow or floods or accidents.
Here's a brief look at some of the technology in it:
Overwatch app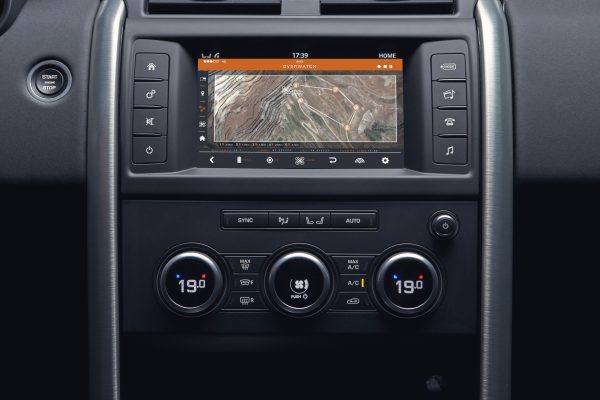 Sliding Floor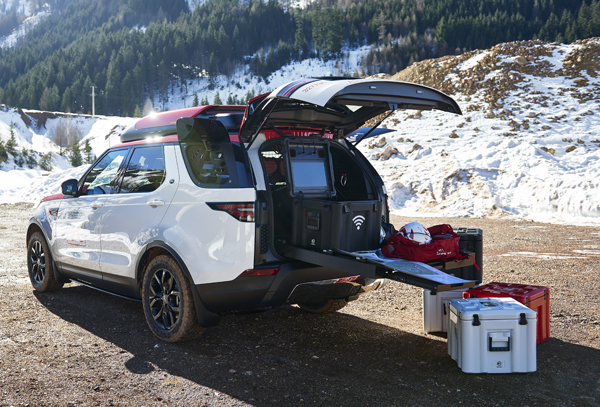 Heavy duty sliding floor for access.
Locking pattern to securely stow CP cases.
Additional table extends to create a working space.
Hidden Lockable Stowage
Located beneath the sliding floor is a secure case that is locked in place using an electro-magnetic retainer.
Task Lighting
Rear compartment is equipped with strategically positioned LED lighting.
Power Supply Outlets
Innovative power supply points can accept multiple plug arrangements from different regions.
6 x USB and 2 x 12v sockets are also installed.
Bespoke CP Cases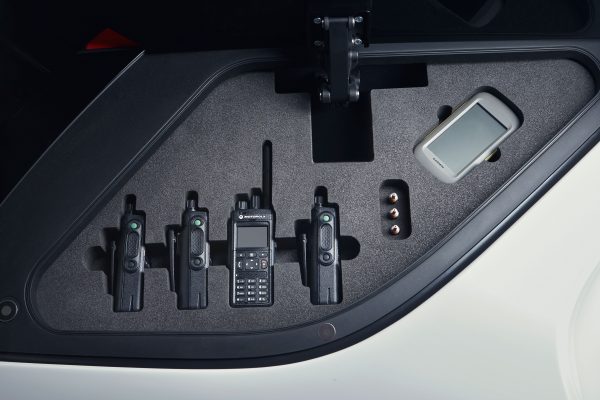 Bespoke CP cases have necessary equipment to support reconnaissance teams.
Communications Equipment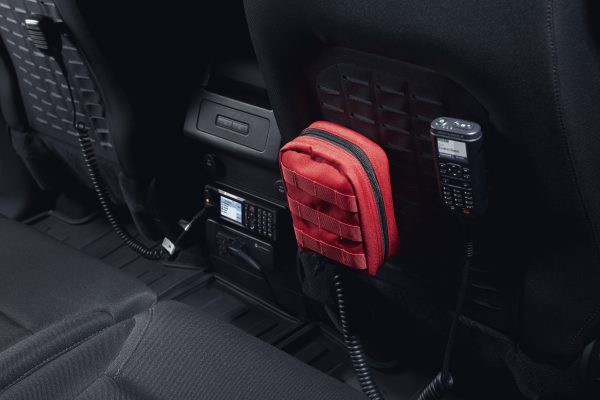 Radio equipment for multiple frequencies so users can make contact in a variety of situations.
Dr Jemilah Mahmood, International Federation of Red Cross Under Secretary General for Partnerships, said: "We are grateful to Land Rover for their generous support over the past 60 years and are proud of our ambitious global partnership that has transformed the lives of millions of people on four continents.
"The partnership is supporting communities around the world to become more resilient in the face of natural disasters such as monsoons, flooding and earthquakes.
"Project Hero combines the best expertise of the Red Cross and Jaguar Land Rover to create a truly unique vehicle, which we hope will be capable of making a difference to rescue operations in the toughest environments."