This season BUFF makes a foray in to making beanies, neck tubes and headbands from 'responsibly sourced' merino wool for the first time. 
The Barcelona-based brand is leading with a 'Merino Moments' campaign on its website (below) showcasing the benefits of Merino wool and some interesting new products, such as merino fleece (which is a first for me).
BUFF continues to 'big up' it's environmentally friendly approach and says: "All our wool is ethically sourced, with natural anti-bacterial qualities, taking care of animals, people and the planet."
I have been sent a few of the items to try out, so here's a brief look at them:
Merino Fleece – New neck warmer and beanie
These two items are sold separately, but you can buy the same colour or mix and match.
The fleece merino is certainly something new to me and has an interesting texture. It's warm too, doing well at keeping the wind out on a hike in the Lake District's Uldale Fells in early October.



The Neck Warmer will definitely be a great addition for your winter hiking kit and it has a high quality stretch band at the back that lets you tighten and scrunch it up.
Norval Knitted Beanie
Next is a knitted beanie, called the Norval, which is available in nine colours and costs £31.95. Very warm, made in Spain, but no liner, so your skin is directly against the merino. This is one of the great things about merino, it doesn't feel itchy like standard wool.


Looking through the rest of the collection, I think I'd prefer the Ervin beanie though (£36.95), as this as less baggy material around the top of the head, giving you a more classic look.
Other items to check out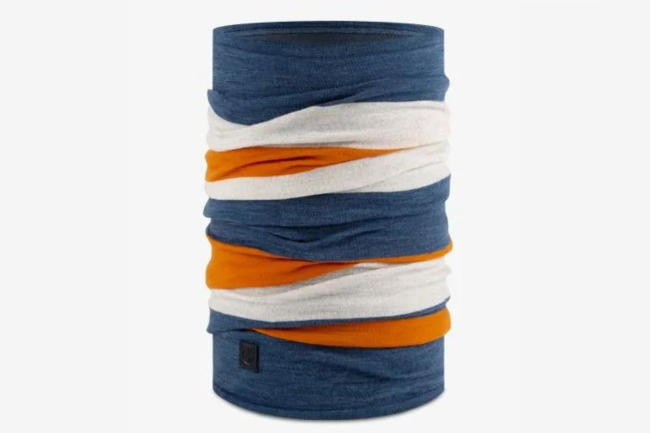 BUFF also has beanies and neck tubes in the same style as the ones it's famous for, so be sure to check out the Merino Lightwear Neckwear or Lightweight Beanie. It also makes a balaclava, a peaked cap and a 'Merino Move' neck tube (pictured above).
There's so much on offer in this new merino wool collection so have a good look at Buff's landing page here.