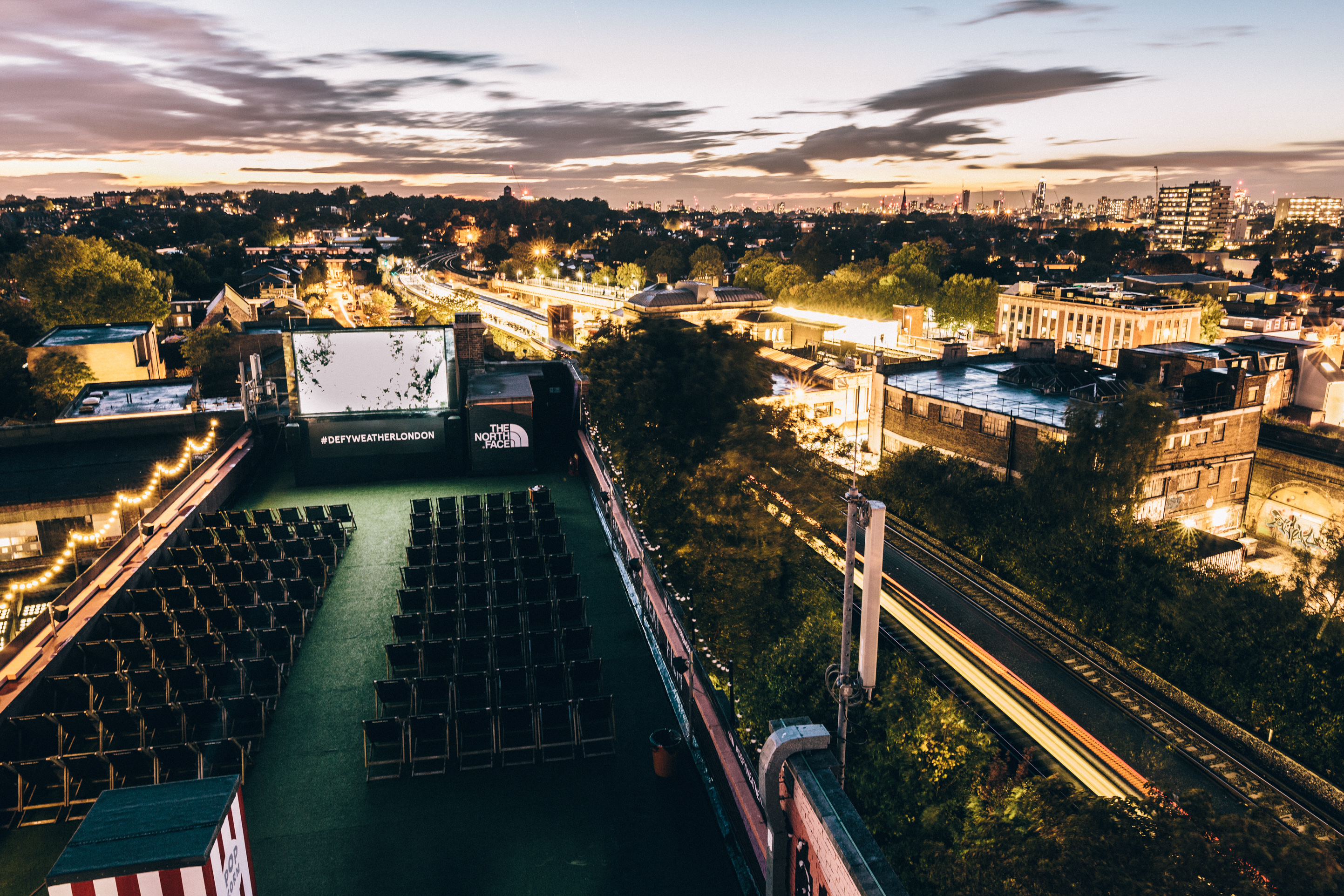 It's that time of year when the down jacket gets put back on again and it's fair to say pretty much every brand now has some kind of down jacket offering.
However, one of the best on the market is The North Face's Thermoball jacket (stays warm even when wet) and to celebrate the start of chillier weather, earlier this month The North Face invited guests to watch adventure films on a London rooftop and gave them all a Thermoball jacket to keep warm in.
Luckily for us those very same films are all on You Tube and if you haven't bought yourself a Chromecast or an Amazon Fire Stick yet to watch You Tube through your TV, then make getting one a priority ahead of the long winter nights and stream these six films.
Emily Harrington on 'Golden Gate'

Emily's been trad climbing for only three years, but The North Face & Petzl Athlete, didn't let that sway her from the magnetic pull of El Capitan's 'Golden Gate' (5.13 VI). 6 days and 40 pitches later, she stood on the summit with broken skin, aching muscles and a smile that stretched across Yosemite Valley.
First ascent of Link Sar in Pakistan
The North Face alpinist Andy Houseman and alpinist/mountain sports photographer Jon Griffith travelled to Charakusa Valley, Pakistan, in an attempt to make the first ascent of Link Sar, a magnificent and daunting 7041m presence in the heart of the Karakoram Mountains.
Fledglings – Climbing & Paragliding in Mexico

What happens when The North Face climbers Cedar Wright and Matt Segal become absolute bumbling beginners at paragliding? The answer: hilarity ensues. Watch Matt and Cedar on this perilous, beautiful, light hearted, sometimes intense journey to fly off of the highest peak in Mexico with less than a year of paragliding experience. Just because you are a beginner doesn't mean you can't dream big.
Los Gringos – snowboarding in the Andes

Many years ago, Sam Smoothy's father climbed in the Andes mountains. Brought up with countless stories of these adventures, Sam endeavours to follow his fathers footsteps. Joining him on the trip are good friends Johnny Collinson and Fraser McDougall. With skis in tow, they experience a trip of a lifetime.
The Search

Team climbers, James Pearson and Caroline Ciavaldini return from a climbing safari of the South African Western Cape terrain, embarking on trad climbs all around the hidden treasures of the Rocklands area. Aside from seeking out some of the hardest trad lines in the world, James & Caroline were also delivering bouldering mats and equipment bought from money raised by their SPOT and Urban Uprising campaign, to the Rocklands Climbing School.
Further

Tassy Fils-Aime became the first Haitian to run the entire length of his home country. In completing the grueling run, Tassy and a small team proved the feat was possible — opening it up to the public for 2016. These films included the likes of Sam Smoothy's ski-trip in Bolivia, alpinist Andy Houseman and alpinist/mountain sports photographer Jon Griffith attempting a first ascent of Link Sar, and James Pearson and Caroline Ciavaldini climbing in South Africa.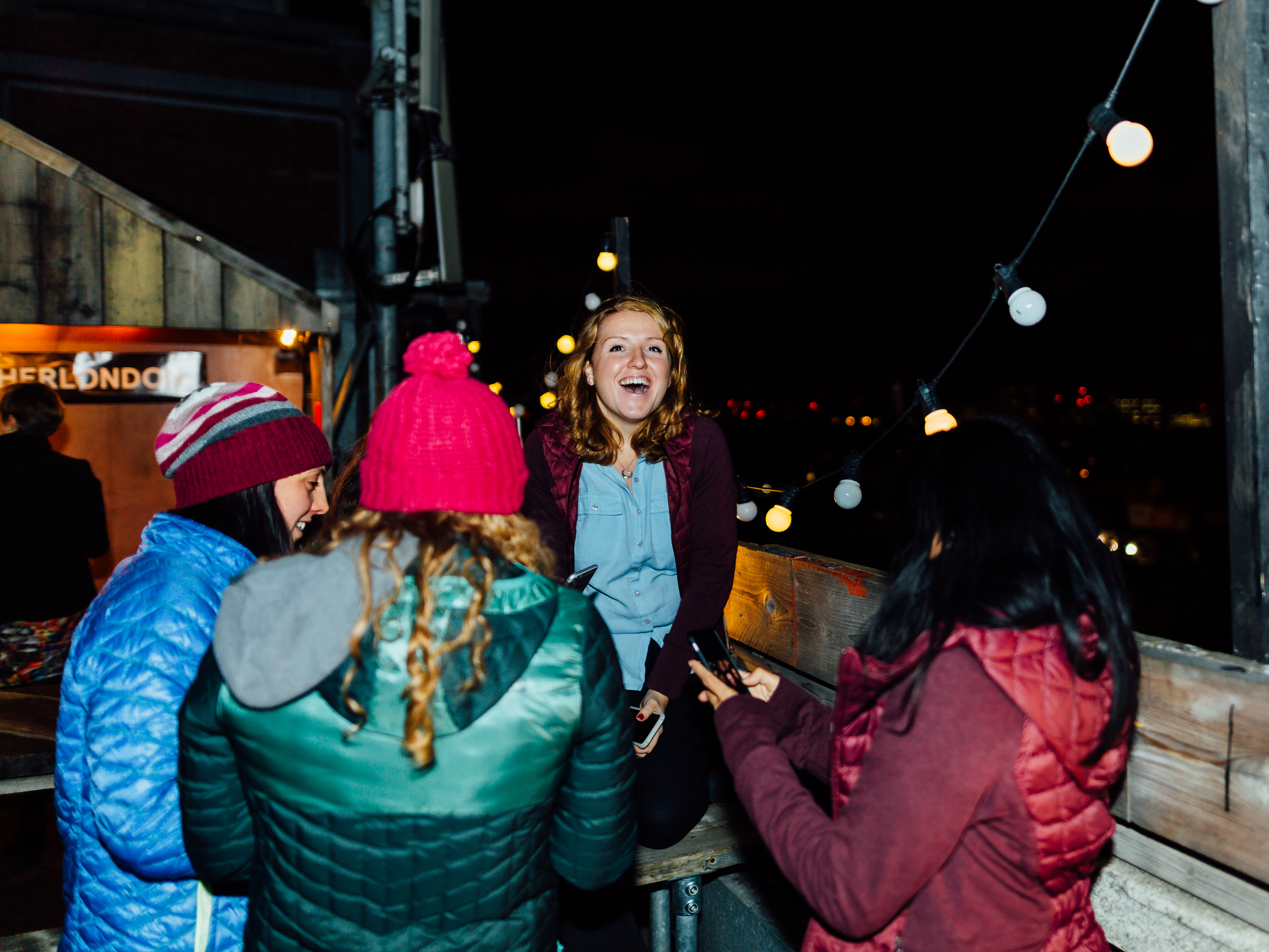 There are around 11 Thermoball items for men, and 9 for women. The items all focus on a variety of sports and leisure-wear, from skiing to training to casual wear.
See the full range here.