Recently I've come across a brand called CEP, after seeing them advertise compression hiking socks on Instagram. 
It's a German company that makes compression sportswear and first launched compression socks in 2007. The brand was born out of the medical expertise of its parent company, medi®, a medical compression company founded in 1951 in Bayreuth, Germany.
CEP thought that the benefits of medical compression would also be useful for athletes. But how would they transfer the technology into a sporty sock? The brand says this took a lot of 'tinkering'. In fact, it took nine months for the medical knitting machines to be adjusted to meet all of the production requirements. CEP managed to come up with a sock that has a padded foot section that maintains the exact pressure profile of a medical sock. 
With the first finished product, the second question arose: how were they going to sell it? CEP initially had no contacts for sports retailers. The distribution network had to be built up completely. At ISPO 2007, CEP presented its range to the professional world for the first time, which initially consisted of only one running sock and one skiing sock. Dealers reacted sceptically, but at the Frankfurt Ironman in 2007, Timo Bracht helped CEP to make a breakthrough, as he became the triathlete who set a new course record while wearing white CEP knee high socks. The next day, CEP was sold out in many places.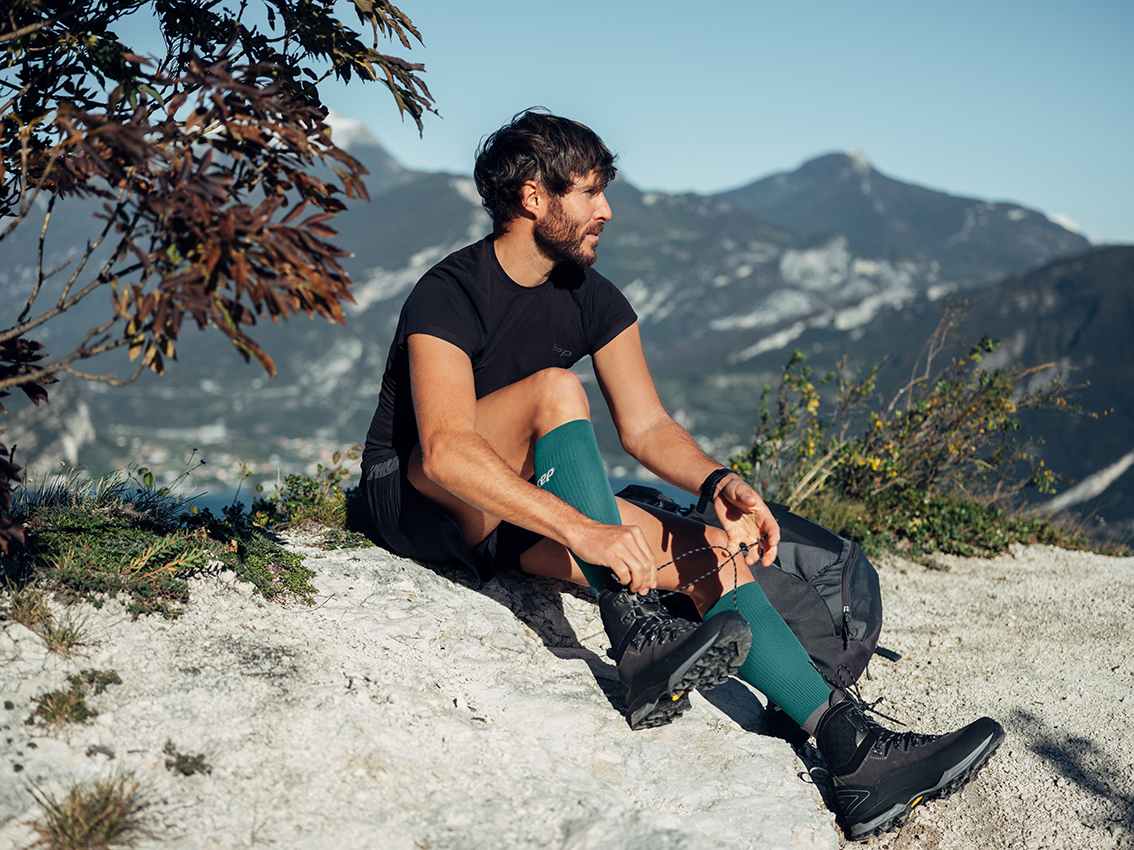 CEP now has a range of running socks and merino wool hike socks. The brand says its Outdoor Collection was designed to "give you the power to take on any outdoor adventure".
There are low cut, mid cut and full length options, with pricing at £19.95. £24.95 and £44.95 respectively.
See more at cepsports.co.uk