THE Red Bull Air Race World Championship is coming to the Ascot Racecourse on the 16th and 17th August.
Tickets are still available with General Admission ones from £25 and Race Club ones from £175 (seated on the 4th floor of the grandstand with complimentary food and drinks and a parking pass for every two tickets purchased).
Ahead of the event, Paul Bonhomme and Nigel Lamb, have practised on a pylon track in Bedfordshire in their race planes (Edge 540's). But they've also both flown in a Spitfire, something which Paul Bonhomme regularly does at UK airshows already.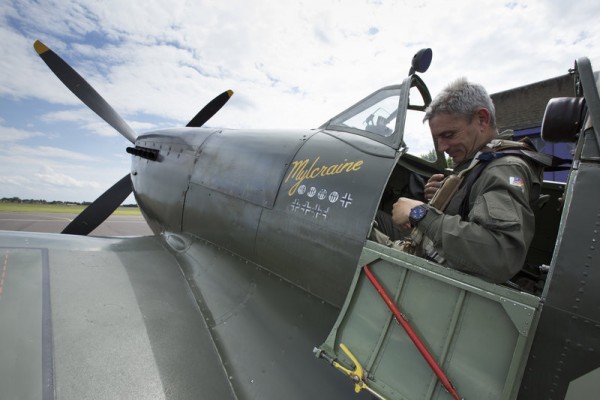 Paul Bonhomme is the current reigning Red Bull Air Race champion and says: "It is fantastic to get the opportunity to fly around the British Isles in the spitfire with fellow UK pilot before the Championship comes to the UK in August. It gives us the chance to relax, compare notes and ride in an uncompetitive mode so we can enjoy the flight experience. However, getting around the course in this Spitfire would be a challenge but would be fun indeed."
Nigel Lamb, adds: "I am doubly lucky as my father flew spitfires during the Second World War so to have the chance to practice in this classic machine is a privilege. This pre-event training puts you in a state of mental preparation where you have a clear picture in your mind of what you are going to have to achieve."
The season-opener was hosted in Abu Dhabi on February 28/March 1. After Ascot, the championship moves to Dallas/Fort Worth September 6/7 then to Las Vegas on October 11/12 and the final is in China on November 1/2.
CURRENT POSITIONS (top 5):
1st Hannes Arch (AUT)
2nd Paul Bonhomme (GBR)
3rd Nigel Lamb (GBR)
4th Matt Hall (AUS)
5th Pete McLeod (CAN)