IN less than a month's time we'll be scrabbling to dig our our running trainers.
So here's a look at the best women's trainers going on sale now. Oh and they're in price order, so the cheapest are first. These aren't trail running shoes but they're ideal for running around a local park or wood.
Puma Womens Mobium  £76.50
Until now, you and your feet have always adapted to your running shoes, but PUMA Mobium adapts to you. It expands and contracts with your foot, in all directions.
Nike Womens Free 4.0 V3  £71.99
This is a cross between with a barefoot trainer and a normal cushioned trainer.  It's widely considered to be the best version of Nike Free yet – and it now comes in pink. By the way the V3 in the name means Version 3.
Nike Womens Air Pegasus +30 Shield  £80.99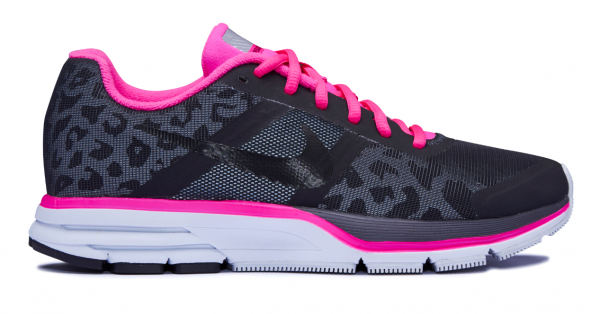 These beauties are waterproof and incredibly reflective, so your feet will stay drier and you'll be seen seen more easily during those dark January days. ?We particularly like the new charcoal black and pink leopard print design.
adidas Womens Sonic Boost  £80.99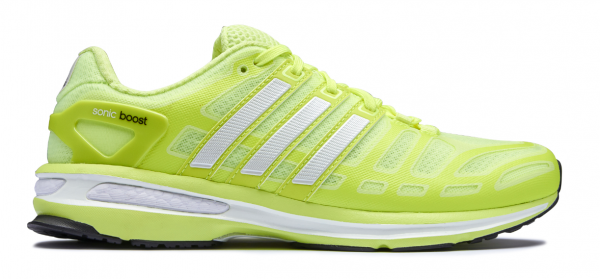 These have boost™ foam placed in the heel and forefoot areas. There's a TORSION® Bar support too which adidas says will give you 15% more energy return than any other running shoe. In plain English, this means more spring in your step – just want you might need at the start of 2014…
adidas Womens Supernova Glide 6 £89.99
Supernova Glide 6 means it's the 6th version of this trainer and it's had a top to bottom overhaul.
Asics Womens Gel Nimbus 15 £116.99
Yet another updated favourite, this has a fresh design from heel to toe. ?This also has a new two-piece midsole called the FluidRide Platform. It's the first time this has been used in an Asics trainer.
Nike Womens Flyknit Lunar 1+  £125.99
Some of the world's best marathon runners helped Nike to design these. ?They're light, breathable and that net-like upper gives a snug fit. ?Our fave is the new black and orange coloured one – a bit like the Adventure 52 logo.
Buy all from
www.prodirectrunning.com