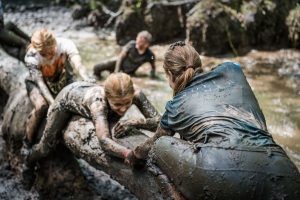 If you've not heard of The Wolf Run then it's a 10km off-road obstacle challenge featuring a series of 25-30 man-made and natural obstacles.
The Wolf Run is overseen by brothers Charlie & Will Moreton who have channeled their love of sport and the outdoors into a successful events company.
To encourage you to get together there's a buy four get one free offer for the brand new East Sussex event in Pippingford Park just 30 miles from London, taking place on Saturday 28th April.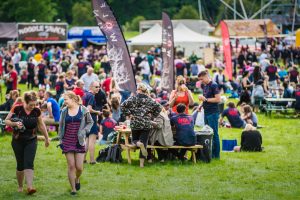 As an added novelty, you can get to run alongside England 2003 Rugby World Cup heroes Mike Tindall, Will Greenwood and Neil Back.
Mike Tindall said: "It's great to have an excuse to get back together with Will and Neil – we definitely don't do it enough. We occasionally bump into each other at England matches but in terms of doing something together that is a completely social and pre-arranged gathering, it just doesn't happen."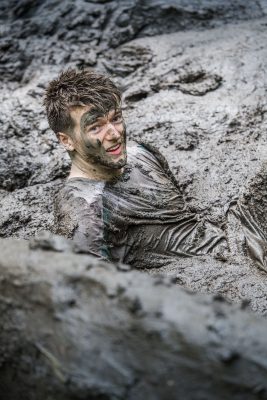 Wolf Run Director, Charlie Moreton commented: "We are thrilled to have Mike, Will and Neil on board. It will be awesome to see them working as a team again as they tackle The Wolf Run together. It's also an exciting opportunity for our runners at Pippingford Park on the 28th April to take on the course with these rugby legends."
"Our aim is to encourage people to use The Wolf Run as an event to get back together with friends they might not see in-person as much as they'd like. The beauty of Wolf Run is that it is open to all abilities and requires a real team spirit to get around – making it perfect for a group of friends."
Charlie Adds: "Ashdown Forest offers the perfect wild landscape just 30 miles from central London. The venue is no stranger to obstacle racing as it has hosted the UK OCR championship finals and been a military training area since the 1930s. The combination of open hills and intricate wooded valleys make it perfect for a Wolf Run event, with lots of mud and water."
To claim the buy four, get one free ticket offer, visit www.thewolfrun.com