How amazing do these new 8KO snow lenses from SunGod look?
The 8KO stands for 8K Optics and the 8K is a measure of the resolution – just like a 4K TV – except these give 8K.
They're available now in eight colours and fit on SunGod's snow goggles – the Vanguards and the Snipers.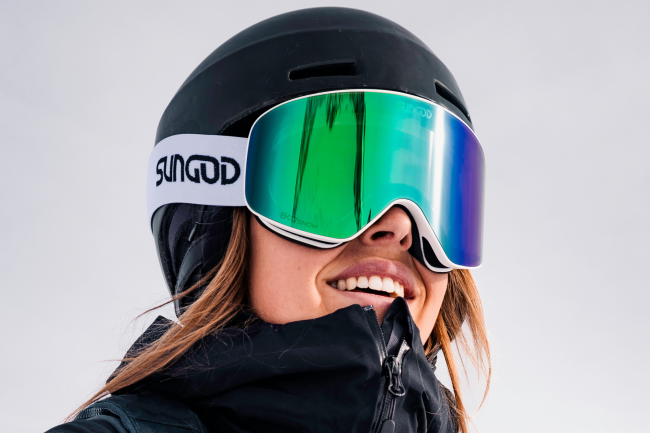 These 8KO lenses have an Abbe Value of 45 in comparison to the brand's 4KO lenses that have an Abbe Value of 31. Abbe Value is a measure of the degree to which light is dispersed when passing through a lens. The higher the Abbe Value, the better the peripheral optics will be.
SunGod has previously put 8KO lenses in to its sunglasses, so it's great to see the technology make its way to their snow goggles.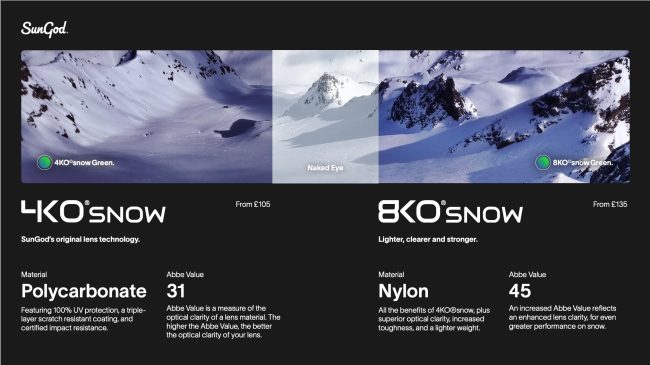 Expect to see these being worn by last season's Freeride World Tour champion skier Maxime Chabloz, and British Olympic snowboarder Katie Ormerod.
Priced from £135 and available at https://sungod.to/8KOsnow/