Here's an interesting four-by-four that's not just a concept, but actually close to full-scale production. 
It's called the Munro MK_1 and if you're a hillwalker you'll know that the word Munro refers to a mountain in Scotland that's over 3,000ft tall. There are 282 of them and so far Adventure 52's Dan has done 54 of them so far).
The company behind this all-electric 4×4 is Munro Vehicles, a Scottish company, co-founded by CEO Russell Peterson, Head of Powertrain Ross Anderson in 2019.
"Meeting the demanding needs of the agriculture sector was foremost in our minds when we were developing the Munro MK_1," explains Russell Peterson. "Spending much of my formative years on a farm and then running my own agricultural contracting company, I know only too well how important it is to have proper, proven kit that you can rely on whatever the weather and the conditions, and that won't let you down no matter how much abuse you throw at it. Every Munro is engineered around these enduring values."
A RANGE OF 190 MILES
The Munro MK_1 uses a 280kW electric powertrain with a proven, robust, simple-to-maintain mechanical driveline. It has an optimum range of up 190 miles and the flexibility to operate off-road for up to 16 hours on a single battery charge.
There is a choice of two AC charging options, 7kW to replenish the battery overnight, and 22 kW, which provides a full charge in around three and a half hours. An industry-standard DC CCS charger is also provided, enabling the battery to be replenished in just over 30 minutes.
Every Munro is geared for torque, with a top speed of 80mph, and the 280kW Performance version can surge to 62mph in a mere 4.9 seconds. However, the focus of the vehicle is firmly on utility, workability, and superior off-road drivability, as Anderson reiterates.
"Peak torque of 700Nm is available up to 50mph, which ensures excellent response off-road. It also means the Munro can effortlessly tow a braked trailer weight of up to 3500kg. Whether it's a mini digger, a power generator or livestock that needs transporting, the Munro makes light work of it."
PARTNERED WITH OFF-ROAD ELECTRIC
Munro Vehicles has already established a partnership with Marc Monsarrat, the director of Oxfordshire-based Off-Road Electric. This company supplies fully electric utility vehicles to farmers, landowners and institutions in the UK.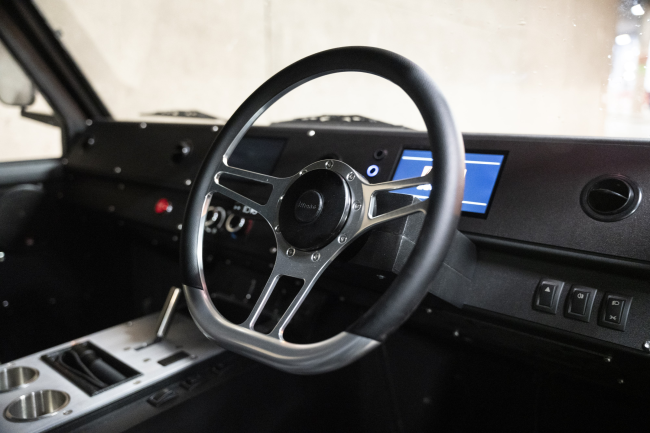 Marc Monsarrat comments: "Until now, there has not been a solution for farmers wishing to decarbonise their work fleet with a new electric 4×4 vehicle. Munro changes all that. It can transport a crew of five over all terrain, operate for up to 16 hours on a single battery charge and provide a 3500kg towing capacity. This is a highly durable vehicle engineered to offer real workhorse capability, day after day, decade after decade, without any tailpipe emissions."
The company will also recognise customers' right to repair. This means you can maintain your own Munro without invalidating its five-year/100,000-mile warranty.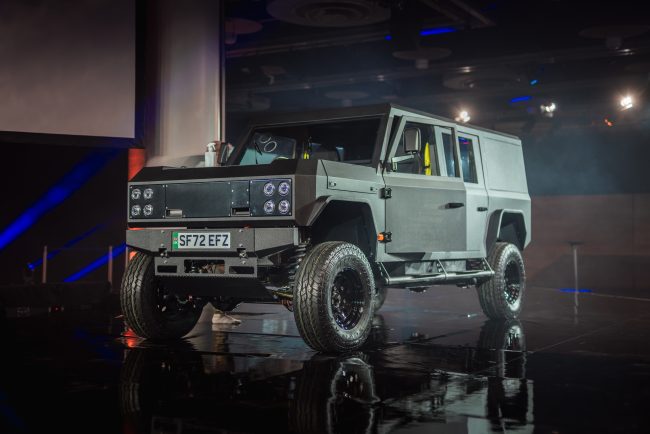 A total of 50 vehicles will be built in 2023 andthe company transitions to a new site near Glasgow in 2024. With the creation of 300 new jobs, production will be ramped up to 250 vehicles per year. The eventual goal is to deliver 2,500 units annually by 2027.
We're certainly excited to see more of this over the coming months.