Sports brand On – which has been gaining popularity among outdoor lovers – has opened its first official flagship store on Regent Street in London.
'On London' is set in a a beautiful building and shoppers have three floors to look at the latest from the Swiss performance brand.
On says the design has been inspired by science museums; and visitors can touch and interact with displays.
David Allemann, Co-Founder of On says: "Swiss Engineering means for us loving technology and the natural world. In our store on Regent Street, we have combined both of these things innovatively and surprisingly. With technology and innovation at the forefront, On London will empower shoppers to engage with our brand in an entirely new way. The focus lies on our community of runners, outdoor enthusiasts and everyday explorers."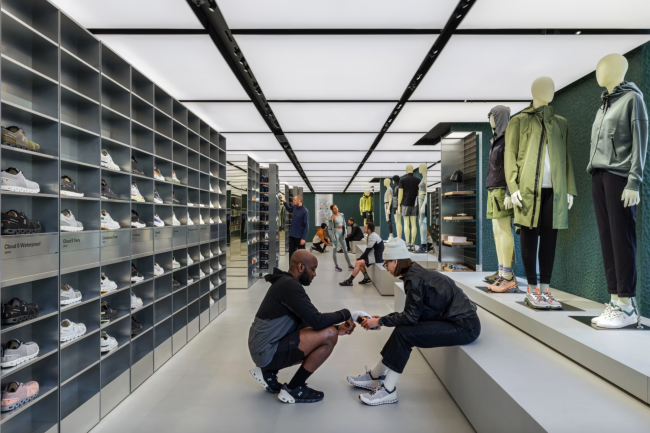 The Lower Ground floor is dedicated to On's community. It offers a community space for seminars, workouts and events. The green walls are made of concrete cast in wood that replicate a tree trunk.
On the top floor, shoppers will experience the latest in retail technology. For the first time in London, the full range of On's women's and men's collections will be presented in the store along what they're calling a 'Magic Wall'.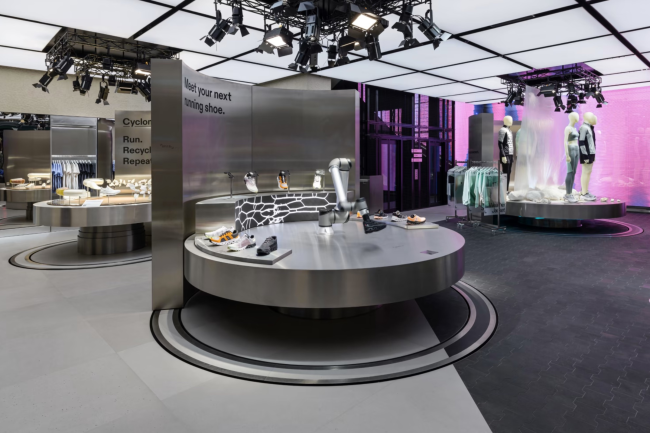 Shoppers will even feel like they've been transported to the Swiss Alps in the changing area with its signature Alpine scent and complementing sounds.
With a hidden gait-cycle analysis technology, shoppers only need to run a few strides to get instantly matched with the best shoes for their running style.
Opening times
Monday to Saturday: 10am to 8pm
Sunday: 10am to 5pm