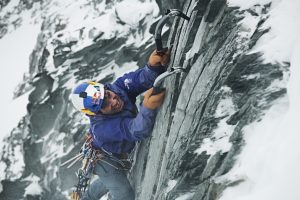 If you've never heard of David Lama then he holds some impressive climbing feats including the first free ascent of the Compressor Route on Cerro Torre, a first ascent of Avataara, a first winter ascent of Schiefer Riss and a first ascent of Spindrift.
Which is why it's great to see him gain some further recognition by being asked by The North Face to be part of its global athlete team. These athletes are the pinnacle of the company's promise of "Athlete Tested, Expedition Proven".
Lama joins a world class roster of alpinists with the likes of Jimmy Chin, Hilaree Nelson, David Göttler, Hansjörg Auer, Alex Honnold and Anna Pfaff.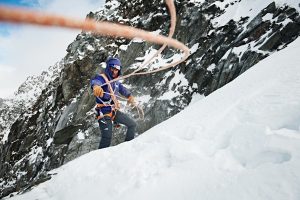 "We are honoured that David Lama has chosen to be part of The North Face Global Athlete Team," says Conrad Anker, global team captain. "He is motivated to applying his climbing abilities in the Himalaya and Yosemite, two areas that define the expedition heritage of The North Face."
Scott Mellin, The North Face global GM of Mountain Sports said: "David will play a big role in inspiring the future of our mountaineering programs. He will give our product teams a new set of insights to create and innovate gear for the future of alpinism."