WHAT'S your excuse, eh? Well some of the funniest ones you can use have come to light in the Kinvara4 poll carried out by Saucony and they are: I swallowed a fly, my shoelaces are broken, I've bruised my finger, I didn't want to leave pet rabbit by itself and I put my trainers in the wash and they shrank
Now, I can admit to putting my trainers in the wash and shrinking them, but my main excuse tends to be because I'm too tired. Turns out that this is the biggest excuse amongst Saucony's panel too with 66% of those surveyed saying that tiredness was whey they couldn't face putting on their running trainers.
Bad weather was the second biggest excuse with 34% saying they don't want to head outside closely followed by 31% saying they feel unwell.
Overall, Saucony found that almost two thirds of us (62%) come up with a weekly excuses to avoid exercise completely. For me though, the mostinteresting stat is that a third of us spend more time worrying about exercise rather than actually doing it!
Excuses also differed between the sexes:
Tiredness (70% women vs 57% men)
Being hungover (12% men vs 5% women)
Having too much work (25% women vs 13% men)
Jonathan Quint is the Marketing Manager for Saucony UK and Ireland and the man behind the survey. He says we're either forgetting the fun side of exercise or we're taking it far too seriously.
"We want the nation to lighten up and enjoy themselves, whether that's going for a short run or hitting the gym," he says.
Recently I've made a decision to try and run just 20 minutes a day no matter how I feel and without putting pressure to do the run in a certain time. I've been running for a while with a pair of Saucony Jazz 14s but it may be time to treat myself to a new pair of Saucony Kinvara 4s. They're an award-winning training shoe that weigh just 220g. It means they're one the lightest runing shoes on sale. Full review to come soon.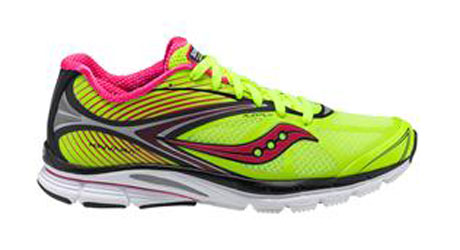 www.saucony.com/kinvara4