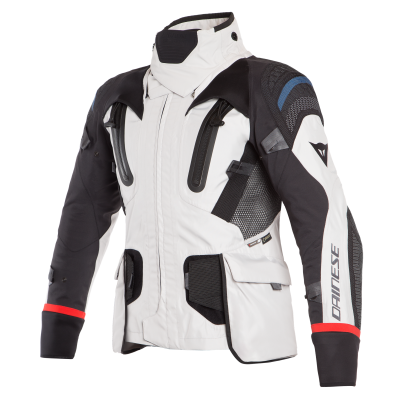 It's the EICMA motorcycle show in Italy this week and Italian brand Dainese has launched the Dainese Explorer Collection – ideal for the adventure motorcyclists among us. 
So far two suits have been announced; there's the Antartica suit styled for the Adventure market and the Gran Turismo suit for the road touring market.
One of the striking things about both suits is that they have been designed using the same research that goes in to developing space suits for the potential Mars missions. 
Dainese says its designers have worked with researchers at MIT (Massachusetts Institute of Technology) in the USA and have looked at the areas of clothing which scrunch up or stretch/contract when we move. From knowing this they can remove fabric that's not needed or add more to places that do need it. The result, they say, is lightness, a better fit and more comfort.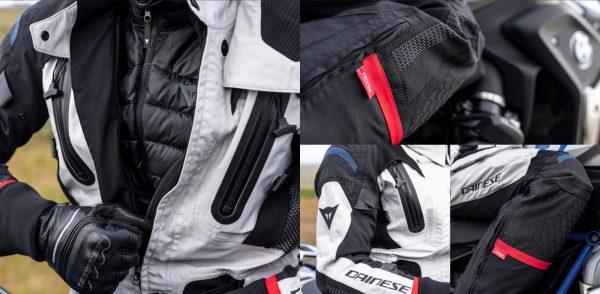 The Antarctica suit (pictured above) has an inner removable inner goose down jacket for warmth and a laminated GORE-TEX® 45.000mm shell outer.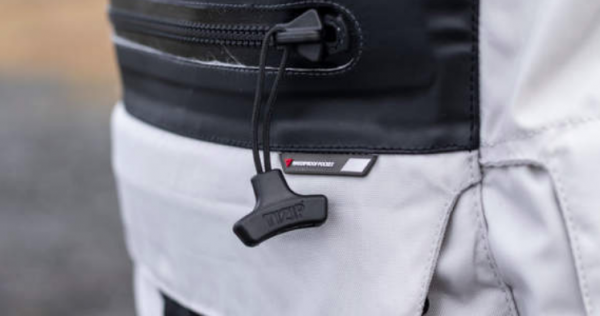 You might also like the TIZIP® zippers – these are pretty much as they are described; a T shaped handle to make it easy to pull the zip when wearing thick gloves.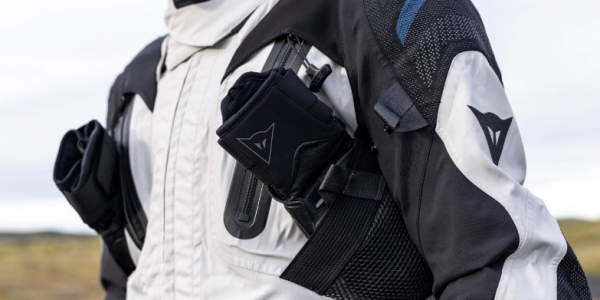 Check out these "G.O. Pockets" where you can quickly pack away (or get out) gloves or other small objects.
On the trousers are Adapt® pockets that have been designed to adapt from a standing to sitting riding position, so you stay comfortable even if these pockets are filled with items.
GRAN TURISMO SUIT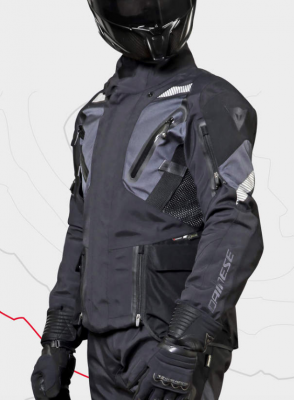 The Gran Turismo suit (pictured right) is also made from a laminated outer GORE-TEX® 45.000mm shell and has a direct-to-the-body vent zip on the chest to provide the perfect ventilation when it's warmer.
There's also a removable thermal fleece for riding in the cold and can be worn on its own as well.
For its road-going bias, there's plenty of high-end fabrics for protection from the tarmac should you come off the bike, namely Nylon 6.6 high abrasion resistant fabric, ARMACOR® and Pro-Armor level 2 limb and back protectors.
The ArmacorTM is something you might not have heard about before. This is a latex structure with Kevlar® inserts and it has extreme resistance to tears and abrasion, as well as a high degree of lightness.
Like the Antartica suit, this also has pockets designed to be easily used in riding position without compromising the comfort as well as the new G.O. Gloves Outer Pockets.