HERE'S a new power bank from Griffin called the Survivor.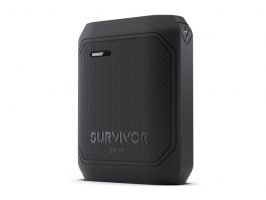 Based on the spec, it certainly sounds like the Survivor will keep the batteries on our phone or tablet going a fair while longer.
The idea is simple –  Griffin has come up with a charging block that is rugged enough to go on adventures and charge up our phone or tablet in the outdoors without us fearing that things will go wrong or it'll become damaged.
It can survive a drop from 6.6 foot height and can resist water damage and dust particles.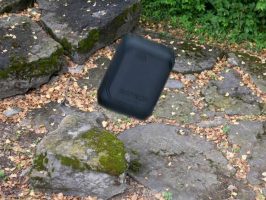 It can give an iPhone 6S Plus three full recharges or one full charge for an iPad Air. It can even charge an iPad Pro up to 95%.
An LED light serves as a 'fuel gauge' showing us how much energy is left in it.
And a self-sealing flap keeps the battery's charge/power ports clean and dry at all times.
It recharges via a micro-USB cable to the mains or from a solar panel.
Comes with a lifetime guarantee and costs just £50 from here.