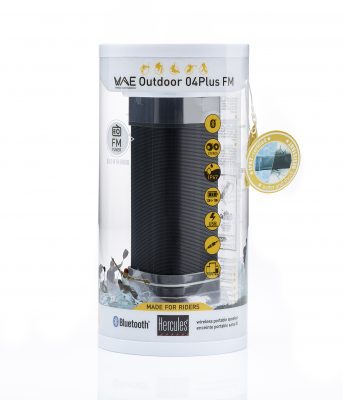 Here's an outdoor speaker with Bluetooth and FM that's well suited to us adventurous types. 
It's been especially designed to be used outdoors and in extreme conditions, so it can take impacts on asphalt, and can cope with rain, snow, dust and even mud.
The WAE Outdoor 04Plus FM is completely immersion-resistant (for up to 30 minutes at a depth of 3.3 feet/1 metre) and is fully protected against mud and the finest dust particles.
With its rock-solid design, cushioning rubber end-pieces, protective metal grille and a reinforced access hatch for the connectors, the speaker is ideal for those of us who spend the majority of our time outdoors. 
Best of all the speaker easily attaches other mounting accessories like a bike mount, suction cup mount, tripod, and more.
It weighs in at just 0.66 pounds/300 grams).
New on this version is a built-in FM tuner for when you don't want to hook up your MP3 player by Bluetooth.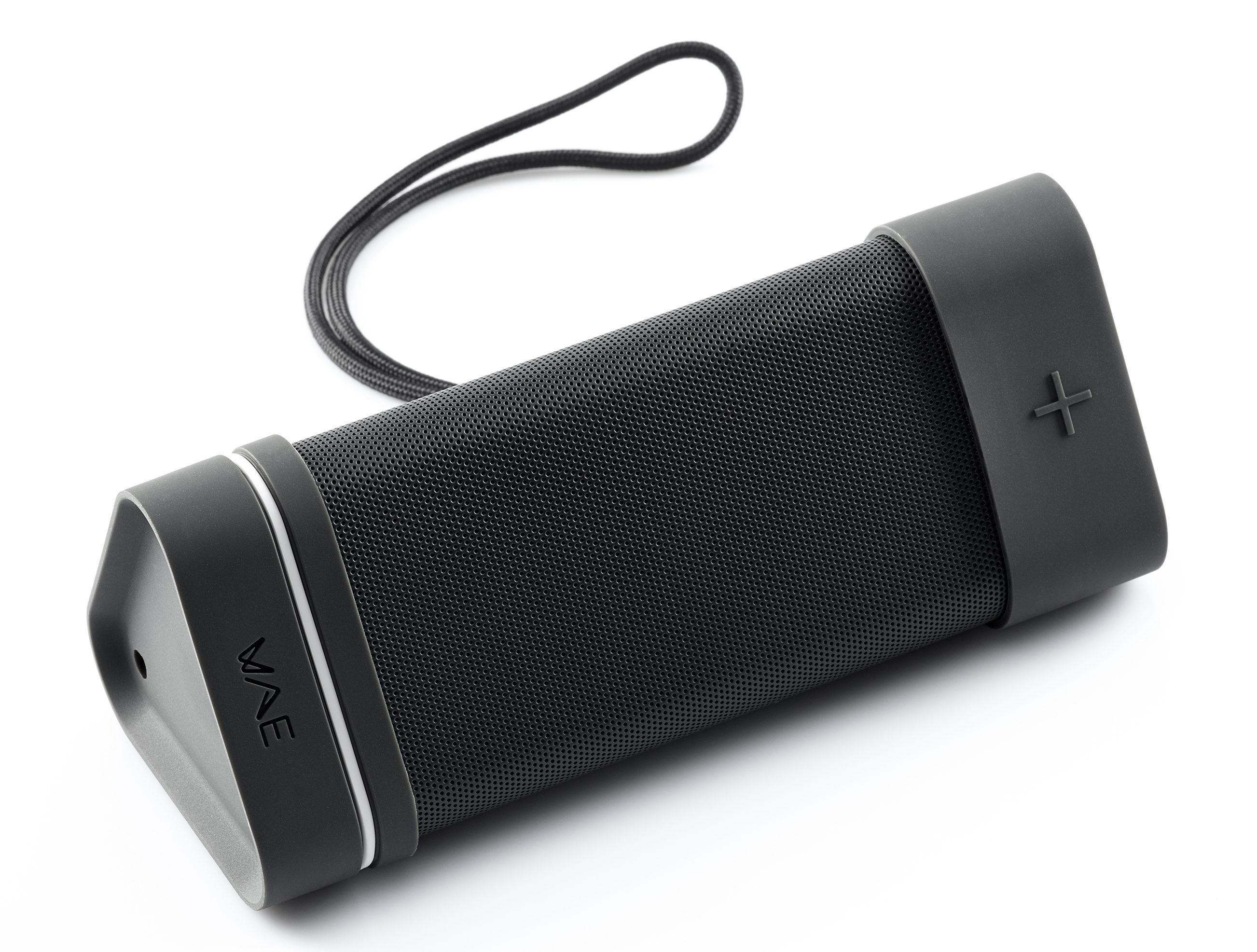 There's also a WAE app for your smartphone so that your music streaming accounts are at your fingertips. You can even set the speaker to turn on at a given time and wake you up like an alarm clock.
£69.99