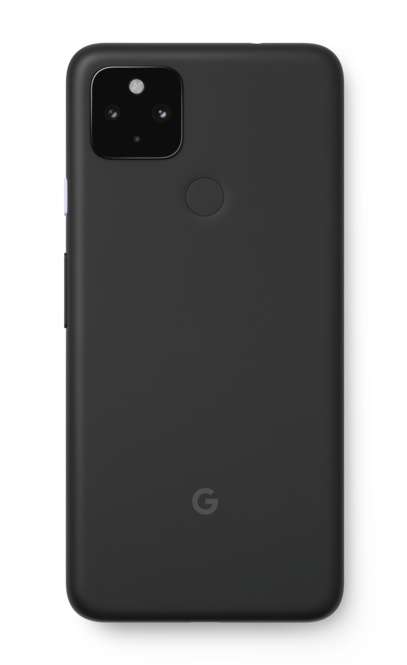 Google's existing Pixel 4a smartphone has been very popular with adventure lovers.
It has a great battery life, a camera that can identify plants and a Nightsight mode that takes incredible photos in low light.
And now the 5G version of the phone is on sale, priced at £499.
Additions include a new ultrawide lens, letting you really capture amazing outdoor photos. Being able to access 5G, means you can download videos in seconds, and more usefully, any maps or routes that you want to download for hikes or runs.
Battery life needs to be as long as possible for when you head out for a day in the hills and the Pixel 4a 5G won't disappoint. You'll easily get a full 24 hours from one charge and if you need more, you can select 'Extreme Battery Saver' and get up to 48 hours. You lose some data functions, but it does allow you to keep on taking photos and it's a great way to ensure you retain some battery on an overnight trip. The actual battery size is 3885 mAh which is a good size in comparison to its competitors. There's also an Adaptive Battery function that learns what your favourite apps are and reduces power to the ones that you rarely use.
One of the main reasons to get this phone is the camera. There's a 12 MP lens and a 16 MP ultrawide lens. If you've never seen the photo from an ultrawide lens, then you're in for a treat, particularly when taking a photo from the summit of a hill – it really pulls in the view in front of you.
Another neat feature is that when you take a photo it automatically enhances the colour and lighting to make it look like the view you're seeing, something Google calls HDR+.
And if you're out camping or in bad weather, the Night Sight mode in the camera lets you capture a lot of detail in low-light without the flash. Especially useful for taking shots in a tent or starry skies.
There's 128GB of internal storage for your photos, so you won't have to keep deleting them to make room for more. When you buy the phone, you also get three months of Google One for free. Your Pixel will automatically upload and store your photos to Google Photos in the cloud. It's a bullet proof way of making sure that you have a back-up.
If you're on track to become a Mountain Leader, then you can learn about flora and fauna with Google Lens. You can identify a plant, flower or tree simply by pointing your camera at it and swiping up to discover more about it.
You can also buy Pixel Buds to go with this (£179). Their water and sweat-proof design means you doesn't need to worry about going for hikes or runs in the rain. They have an adaptive sound capability that subtly adjusts the volume as you move between quiet and noisy environments.
You can also use the Google Assistant to get hands-free answers to any question you might have. Just say "OK, Google" and then ask your question, such as "find a hike near me" or "best running routes near me".
Find out more and buy the Pixel 4a 5G from here.