Portable power stations are becoming popular with adventurers and here's the latest one from EcoFlow, called the RIVER 2 Pro.
It weighs just 7.8kg and has an easy-to-carry design making it ideal to take on camping trips or in the car with you.
The eagle-eyed among you will see that this lets you plug your appliances straight in, just like you do at home, so things like a kettle or microwave.
In normal use it gives an 800W output, but by pressing the X-Boost mode, you can double the output to 1600W to let you run high-consumption appliances like a coffee machine or hair dryer.
The idea with these power units is that you can charge it up using the mains at home. You won't have to wait long – it can be fully charged from 0 to 100% in 70 minutes from an AC outlet.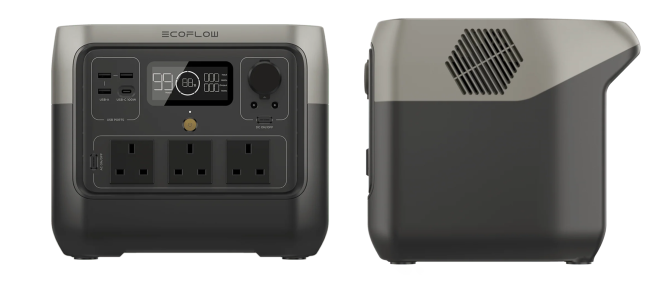 When you're out on your trip, you can charge the RIVER 2 Pro up using your car's 12V socket, or a USB-C connection or, best of all, you can buy solar panels and use those to keep it topped up. If the solar panels are giving their maximum 220W of charge, the RIVER 2 Pro can be fully charged in as little as four hours.
The battery itself will cope with 3000+ charging cycles, so you could use a RIVER 2 Pro almost every day for ten years. It also comes with one of the longest warranties in the industry at five years.
Owners can use an EcoFlow app to control and monitor RIVER 2 Pro from their using Wi-Fi or Bluetooth.
Bruce Wang, CEO of EcoFlow says: "The RIVER 2 Pro offers grab-and-go power not only for unexpected emergencies but also for spontaneous adventures, reinforcing EcoFlow's commitment to making life better through meaningful innovation."
The RIVER 2 Pro is available in Europe on EcoFlow's official web site, the brand's Amazon store and from local distributors for £749 (€799).
See more here.