Climb Lake District is set to take place on 25th to 26th September with the Arc'teryx Academy hosting a weekend of mountain skills sessions and fun socialising.
The weekend will have clinics on climbing, mountain safety, wild swimming, trail running, wild camping, yoga and more, offering something for everyone.
To kick off the Arc'teryx Academy: Climb Lake District, event partner, The Epicentre in Ambleside, will feature a movie night on Friday evening, September 24th at 7pm. Entry will be free and more details will be added to the event website on 1st September.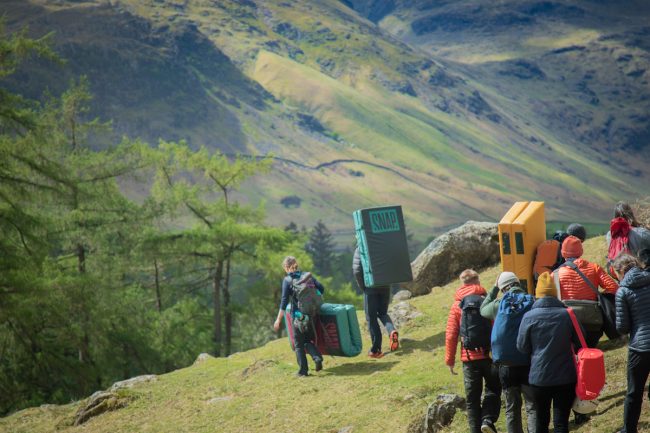 Throughout the weekend, the base camp situated in Langdale at The Sticklebarn, will feature a number of brand and event partners on hand on Saturday and Sunday to provide the very best demo gear available – from helmets to harnesses and shoes and climbing gear – available to test out free of charge.
After a jam-packed day climbing crags, running the trails and swimming the lakes, the BBQ at the Sticklebarn on Saturday evening will be the perfect setting to refuel, catch up with friends and enjoy some downtime.
The climbing clinics include sessions designed for those just starting out such as Outdoor Climbing for Beginners, progression clinics and sessions to educate on essential mountain safety and rescue skills with the 'Building Safe Anchors and Setting up top ropes' clinics taking place on both days.
Climbing clinics will span trad climbing, scrambling, bouldering and rock climbing. Women's specific clinics led by Rachael Crewesmith will be taking place for climbers of all levels of experience, with the 'Women's Introduction to Trad Climbing' and 'Women's Progressing your Trad Climbing' on Saturday.
For more information and to see the clinic schedule and event partners, please see the event website https://arcteryxacademy.com/climb-lake-district