More of us are spending time in the woods or discovering the joy of bushcraft and now here's some footwear that is designed specifically for use in the forest. 
The Tracker Forest ESC is Vivobarefoot's second shoe in the Extreme Survival Collection (ESC) following the launch of its Tempest Swimrun shoe in 2020.
The boots are certainly unique to look at and have been developed over four years with feedback from wilderness experts. Two of the key experts were Ben McNutt and Debs Nickolls who said: "We've been wearing simple leather boots for about 10,000 years. The 'Tracker Forest ESC' is a simple unlined leather boot, that when waxed; is warm, waterproof, breaths naturally, grips well and protects your feet. It is a perfect combination of merging the wisdom of ancient tradition with the best of modern design, to create the perfect flexible boot for rugged wilderness travel."
Co-founder and chief design officer, Asher Clark said: "We designed the Tracker Forest ESC to thrive in the most extreme conditions and deliver a connection to nature like no boot before it. The new Forest works in conjunction with nature; a notion, central to our ethos as a company."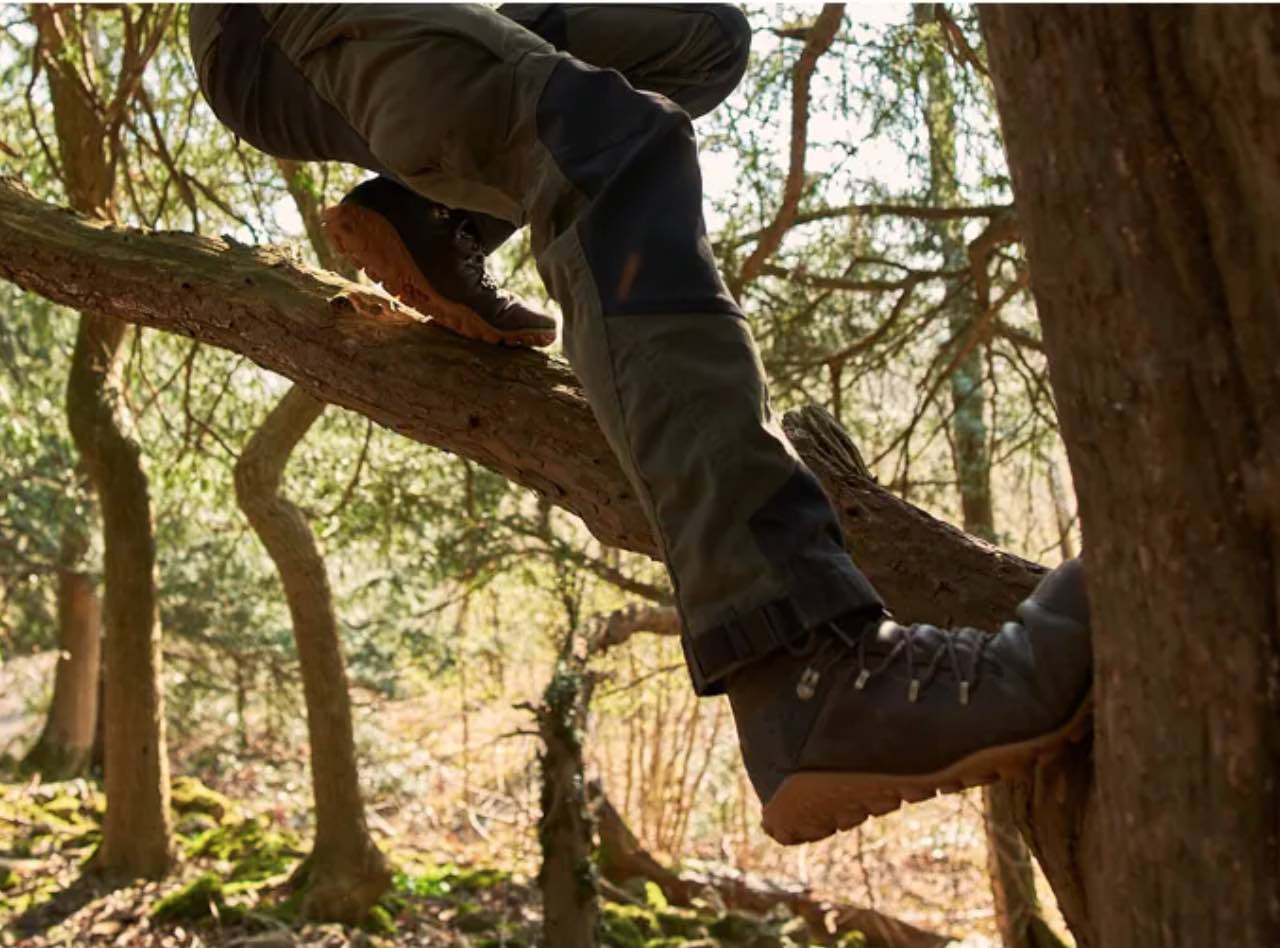 There's no waterproof membrane, instead you rely on the leather to its job, but included in the box is a tub of Renapur leather balsam, to enhance the boots' natural performance and prolong their life. This will be key to keeping them functional. 
Inside there's a sandwich-mesh lining that helps maintain internal airflow and keep moisture away from the skin.
The sole is particularly interesting – it's been developed with rubber from Michelin and those aggressive VV shaped lugs are great for walking in the mud. Even the Vivobarefoot logo on the bottom has been designed to provide additional grip.
One nice thing to see is Vivobarefoot has thought about the longevity of these boots, so if repairs need to be made, it's easy to access stitching, something they describe as being "designed for deconstruction". 
On sale now for £180 from www.vivobarefoot.co.uk