If you're tired of looking at secondhand vans that are overpriced and unreliable then check out the upcoming Transit Custom Active. 
Many adventure-lovers are now moving towards vans instead of SUVs, opting for something that can take us, our kit and maybe even let us sleep overnight in it.
Until now we have been having to make do with buying a van that's 10 to 20 years old and then modify it, but the new Transit Custom Active may well be an affordable way to own something newer and exciting to drive.
Last year we got to drive the Ford Focus Active, an adventurised version of the Focus car, and Ford has given the standard Transit Custom this same 'Active' treatment. So you'll see a small 'Active' logo badge on each side near the wing mirrors and inside the same blue 'A' logo appears in the seats. Thankfully, it's a little bit more than just styling; there's additional cladding on the sides of the body and the wheel arches and mirrors compared to the standard Transit Custom.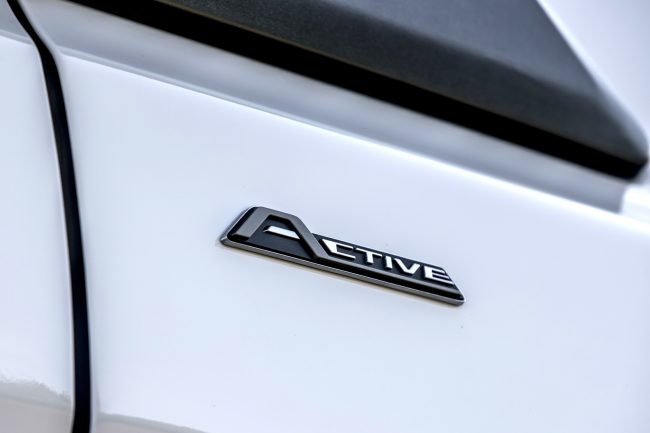 It also comes with full-length roof rails to carry outdoor equipment and standard-fit side steps for easy loading and access. The front grille at the front has the same 'Active' styling as seen in the Ford Focus Active, plus the steel wheels on the standard Transit Custom are replaced with 17-inch alloys.
Depending on how you want to use the van, you can choose between a single row of seating, or a double row so you can take passengers too (Double-Cab-in-Van DCiV version). The whole idea is that you can use this for work and it has the versatility to double up as a weekend adventure car.
It comes with a 2.0-litre EcoBlue diesel engine – and you can choose from three power outputs of 130 PS, 170 PS or 185 PS with either a six-speed manual or automatic gearbox. You can even opt to add a 48-volt mild hybrid system. It's front wheel drive only, but if you go for the manual versions you can pay extra for a mechanical Limited Slip Differential (mSLD) that it a clever unit in the drive train that will help you retain grip on gravel tracks or in the snow (read our piece on the Transit Custom Trail to find out more about this).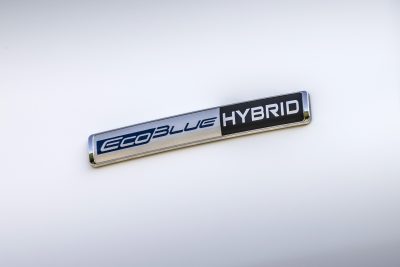 I got to try out a double-cab version in the Frozen White colour with the 170 PS power output and the additional 48-volt battery hybrid system (the badge on the back says EcoBlue HYBRID).
Unloaded, it's very sprightly, the cabin is quiet and you'll be surprised by the amount of steering lock it has and its tight turn radius.
Without a doubt, if you take a test drive in one of these, you'll really notice just how far the comfort and performance of vans has progressed. Ford really has thought a lot about what features us adventurers need and they've delivered with the Transit Custom Active – a comfortable interior, ability to drive on muddy or gravel tracks, protection for parts of the car that are likely to get scratched, and finally a bit of that outdoors sports styling that goes with the adventure lifestyle.
On sale now, with prices starting around £30,000. There's some great financing options available right now too, so speak to your dealer about what they can offer.