In June I visited Biarritz in France for a motorcycling and surf festival called Wheels & Waves.
It's fair to say that there's probably a select type of people that love both motorcycling and love surfing, but if you only love one of these things then the festival has everything you could possibly want; sunshine, sea, great music and fun people all around you.
The festival is held in an grassed area called Ocean City that becomes a sea of tents and food trucks leading their way down to a beautiful beach.
I didn't expect to find much spare time to surf during my time, but I'd packed the wetsuit just in case and on the last day I managed to squeeze in a splash around.
These days there are hundreds of wetsuits on offer and so when it comes to me choosing kit I often go for an option that is flexible and can be used in all sorts of ways and occasions. This is why the nieuwland 4 wetsuit made by Finisterre ticks the box.
At £295 it comes in under the £300 mark, so you know you're getting something that will do the job and will also stand up to some regular use.
The '4' in the name means it's a 4mm thick suit and this one is for sea temperatures in the region of 9°C, to 14°C, so about spot on for the sea in Biarritz during early June.
This particular model has been designed from the ground up with the help of over 300 testers and when you start wearing and using it you really can tell. Things like the loops on the calf that you can pull on to help you get in to the really tight part of the suit and the reinforced chest area that will bear up against a surfboard as you lay on it.
The main thing you'll notice about this suit is that there isn't a long zip down the back; instead you stretch yourself in to the suit through the neck/chest zip.
The flexible neoprene used across the upper body makes it's easy to get on and off and more importantly it makes it easier to paddle in.
In the water it felt great. Easily the best suit I have tried; it didn't rub in on any particular point and I felt free to move and stretch without any part of the suit pulling on me.
Temperature wise I felt good too; this suit has wide seam tape, so that stops that warmed up layer of water seeping out and the colder sea from coming in. The tension wrist seals are great too, again keeping out the water.
Inside there's warm pile to help retain heat. Sometimes, if this is too thick your suit can take an age to dry out, but I found the nieuwland 4 dried out very nicely overnight.
The suit is manufactured in China and while in the past hearing that would ring the alarm bells, this is extremely well put together. A lot of attention and care has gone into making this wetsuit; in the seams, the neoprene, construction and fit.
Finisterre has a warranty for all seams and the neoprene against defects in manufacturing and materials for the period of one year post purchase.
Here's a few extra snaps to show you some of the detail: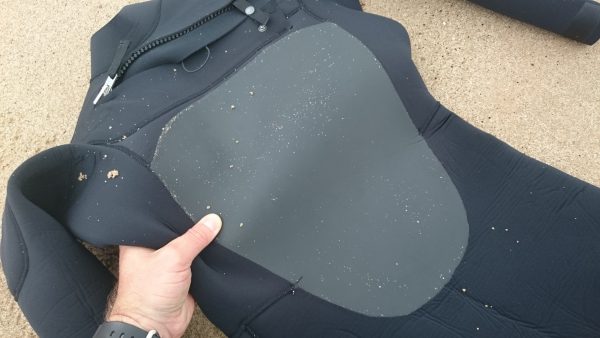 Protection for your chest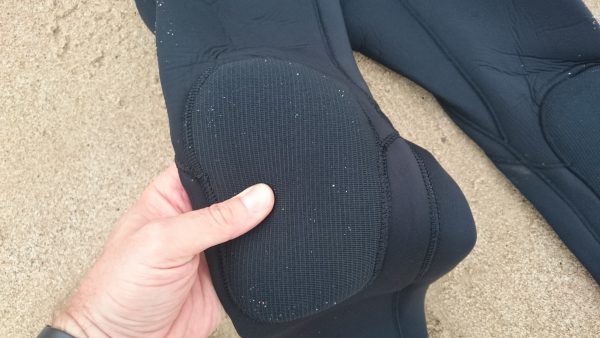 Padding for your knees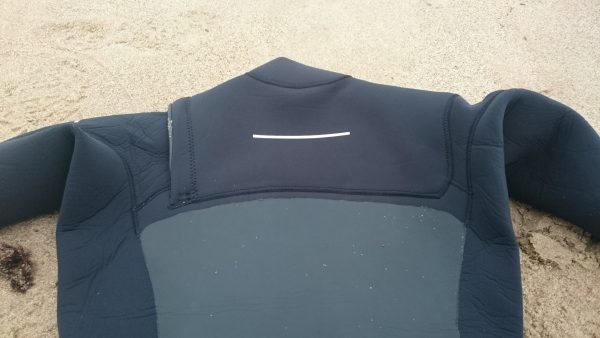 Grey patch on the rear helps retain the heat close to your core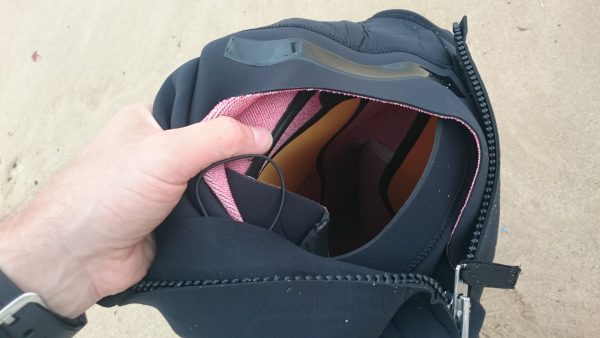 The view down into the interior of the suit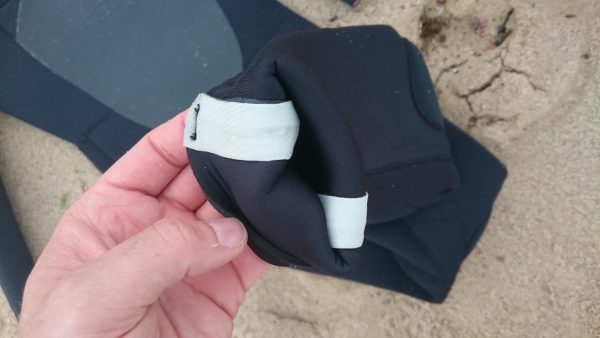 Wide seams looking down into the wrists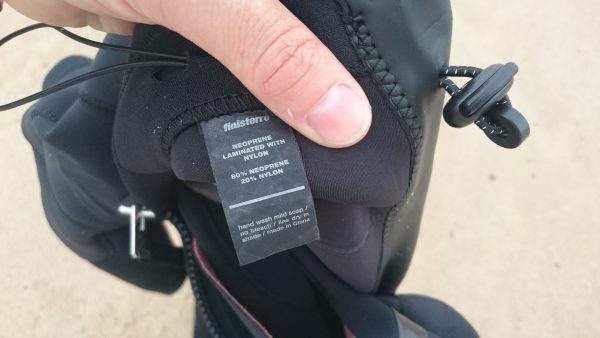 Neoprene laminated with nylon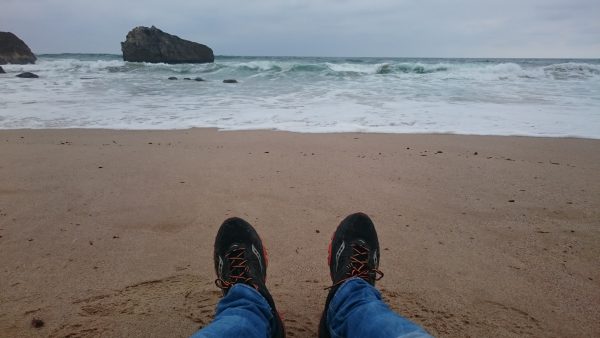 Biarritz has some lovely breaks and is a great place to find surf
All told, this is a wetsuit that will stand the test at time and at £295 is very good value for you money.
As Finisterre says: "This will become your trusty steed in the dead of winter, do not pee in it."