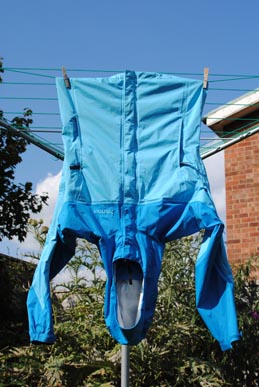 HIGH winds and heavy rain – just the weather to be pitching a tent in.
Thankfully, I'm wearing Marmot's PreCip Jacket and I'm perfectly dry. And it's not the first time it has kept me dry. The Women's PreCip Jacket has been on several walking trips with me already, and it's also been pressed into service for cycling to work. It's done the job on every trip. That's thanks to Marmot's own PreCip technology. PreCip Dry Touch technology is designed for unlined fabrics, coating them to provide waterproofing and breathability. It's what helps Marmot to create such a lightweight, waterproof and breathable jacket.
Even in the heaviest downpour, this jacket not only protected me from the rain, but also from that slightly unpleasant sweaty feeling non-breathable jackets leave you with. It's definitely breathable, and the pitzips are a real boon on warm days. It's seriously lightweight too; it'll hardly make the scales move. In fact, when wearing it's totally possible to forget you've got it on too.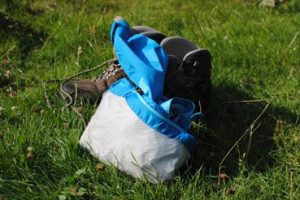 So what else do you get with the PreCip Jacket? Chest-level pack pockets, with useful zip and Velcro closure. One pocket has a fabric loop in it too – that's the one it packs into. I also attached a carabiner to it, to keep my keys safe while wearing the jacket. And a hood. Now I have to admit that I'm not a great fan of hoods. So often the only view you get is the inside of your hood, not the beautiful hills, and you can't hear your buddies chatting or offering chocolate, and the slightest wind blows them off. Having said all that, as hoods go, this one ain't so bad. Something I really did appreciate was the collar. It's a comfortable height and you can pull it nice and snug. The little, soft bit at the top of the zip means the zip can't graze you either. All adding to the neat and cosy feeling you get when wearing this jacket.
VERDICT
It's just what you want in your pack for wet spring and summer days.
£80 from Cotswold Outdoor