These Merrell Phoenix boots have become my daily kick abouts.
At first sight, I didn't really like the looks of the Phoenix boots, but this means I've not worried about them getting dirty and messy.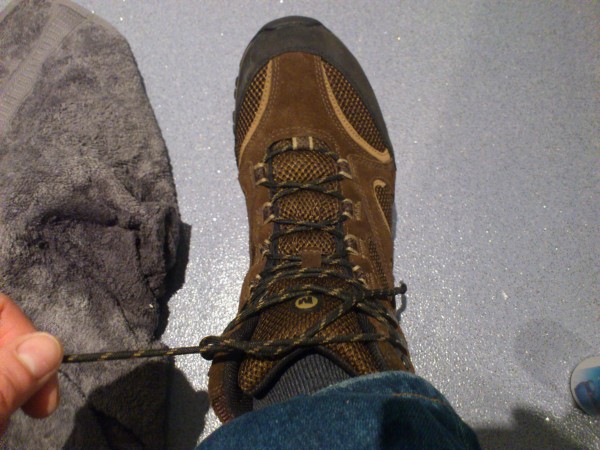 What I really like is that they feel as comfortable as a pair of trainers yet they're rugged enough to hill walk in. Add in the fact that it's a mid cut boot and you can easily wear them to do jobs round the garden, go to Sainsburys or jump on your mountain bike without having to change into something else.
VERDICT
"A great choice if you're after a pair of everyday activity boots."