DIESEL is fully embracing the adventure lifestyle in it's latest web campaign where visitors can escape to a microsite called Diesel Island.
We can populate the virtual island via our Facebook profiles and as an islander we can then make suggestions for new laws and come up with a great excuse to have a bank holiday. If these laws and holidays are 'liked' enough they make it into the most popular and become written into the day-to-day rules of island living. Each day a new president is chosen at random which lets that Facebook user have the final say in what happens on the island each day.
But as well as the fun of moving your profile picture to live in 'Goat's Balls Shaped Lagoon' or 'Shake and Moan Bushes', the Diesel Island microsite also has a beautiful visual element to it and the company's fashion line is featured in a brochure (which looks that not only sells the clothing – but the lifestyle too).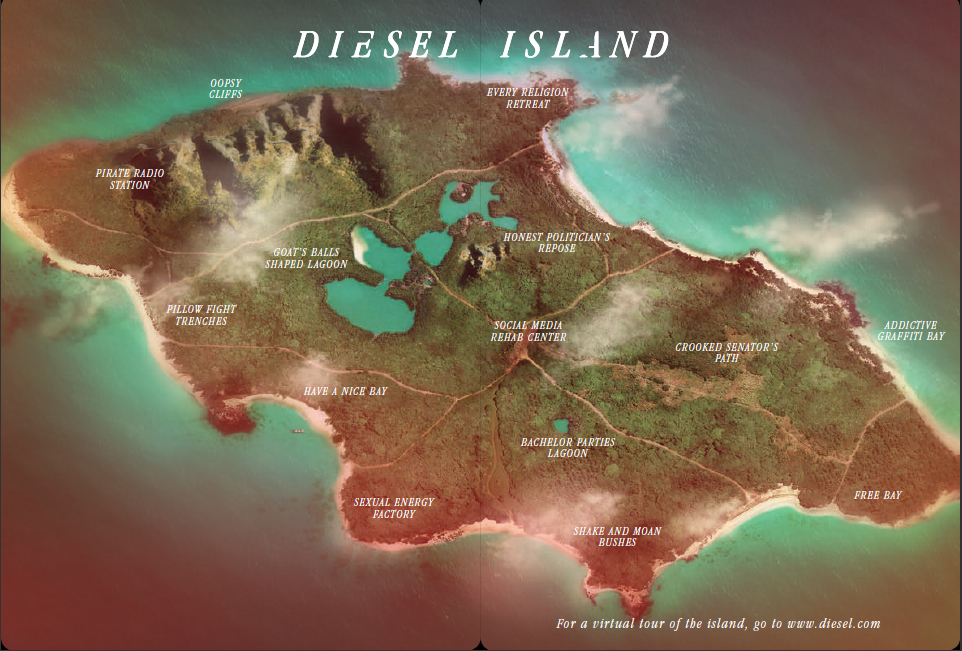 The shots here capture the adventure motorcycling aspect perfectly and there are others too, all in a PDF 'Passport' brochure downloadable from the Diesel website.
As well as making us start wishing for a new pair of jeans, it may just make us wishing for an island escape too…