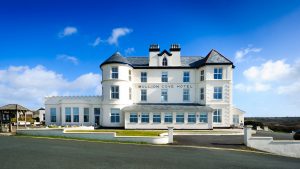 Mullion Cove Hotel has teamed up with Lizard Adventure to create several adventure packages, featuring three-hour long activity sessions near the coastline.
These include kayaking around some of the peninsula's hidden bays, rock climbing, stand-up paddle boarding and coasteering.
The main image above and right shows the Mullion Cove Hotel on the cliff top.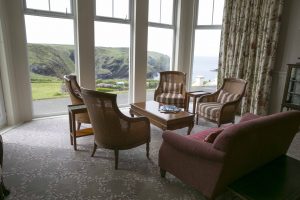 There's also a survival skills package where can you learn how to light fires, build a shelter, forage for food and for those who want the full survival experience, you can learn how to gut and cook a wild rabbit.
A two night package between now and 31st October costs from £280 per room. This is based on two sharing a standard room for two nights on bed and breakfast basis and includes a lunch and one activity session for two people.