With all the chaos of taking a flight abroad for a ski holiday, it seems many of us have decided to avoid all that by staying local and skiing in Scotland instead. All five resorts are now open with reports that as many as 40,000 people have skied or snowboarded there already this year.
Demand for skiing and boarding has been so high that the sale of season ticket sales has been suspended, such was the confidence that this season's snow conditions would be so good. The resorts may decide to offer some more season tickets after the Christmas and New Year holiday once numbers of visitors has gone down.
Snow conditions continue to remain excellent and now many of the roads leading to the ski areas are now open and running smoothly making it easy to get to them. In recent days, visitors have enjoyed, bright sunny conditions.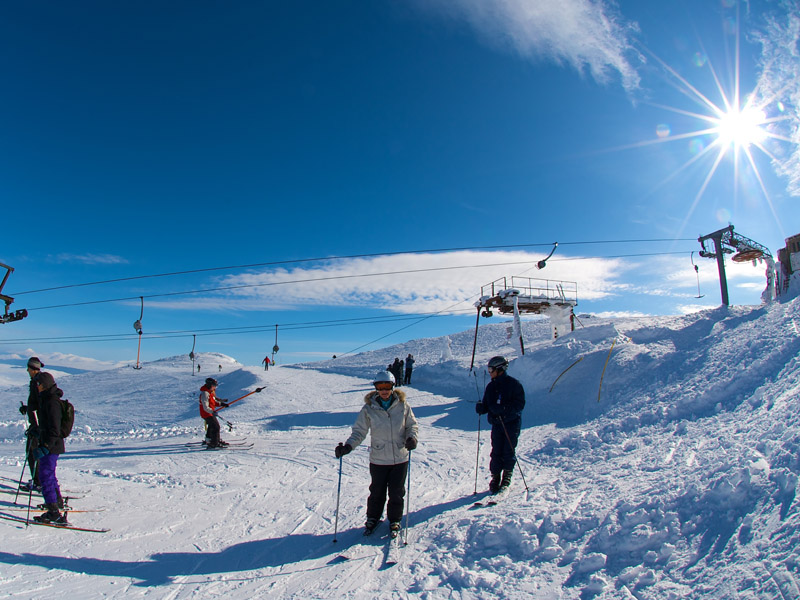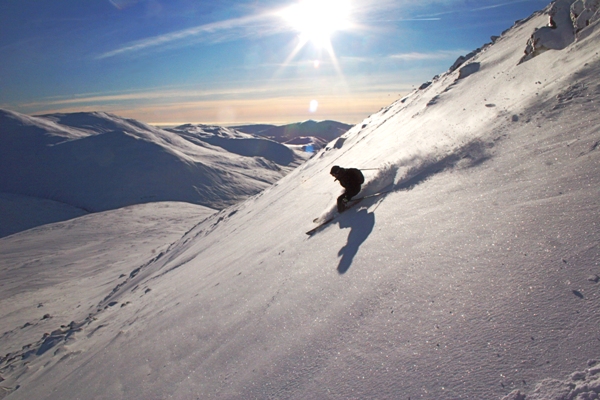 The Nevis Range has the most events taking place up until Easter when it is still sometimes possible to enjoy some good skiing. Here's what there is to look forward  to…
Week commencing Monday 8 March – BASI Speed Test
Will take place for two days during this week.
Saturday 13 March – Highlander Slopestyle competition
Scotland's most successful series of ski and snowboard freestyle competitions rocks up at Nevis Range. Riders will gain a score in the overall Scottish freestyle rankings and, fort he first year, the competition has been recognized by the Swatch TTR World Snowboard Tour which gives each rider the opportunity to gain world ranking! An event not to be missed. All operations weather and snow permitting.
Saturday 13 March – Lochaber Section of the Scottish Ski Club Race
Sunday 14 March – Mother's Day
Treat your mum to a special lunch in the Snowgoose restaurant & bar
Wednesday 17 March – St Patrick's Day
Join us for a pint of Guinness and Irish stew in the Snowgoose restaurant and bar at the gondola top station.
Sun 4 April – Easter eggs and chocolate
Roll up at the Snowgoose restaurant at Nevis Range and collect your FREE hard boiled egg. Take some time to colour it and then see how far you can roll it down the slopes of Aonach Mor. Chocolate egg hunt – we've been busy hiding small chocolate eggs, they'll all be hidden within 5 minutes walk of the top gondola station. Keep your eyes open, but please stop when you've eaten and found one.
More at Ski Scotland
Photos courtesy Ski-Scotland