IN this picture, she's pulling up the wide hood around her face and hunkering on down into it.
That's because the oversized hood is the key feature of Haglofs' new Vojd jacket – part of the Haglofs AW14 collection.
The jacket and pants have been designed to wear for off-piste 'adventure' skiing. The design brief was to make it impregnable to wind, snow and rain, but remain breathable.
The hood is extra large so it can fit around a ski helmet. It has toggles to tighten it up but when it gets too hot (at the end of a ski run), there's a quick release trigger that lets the hood come down without you having to take off gloves and undo the toggles with bare fingertips.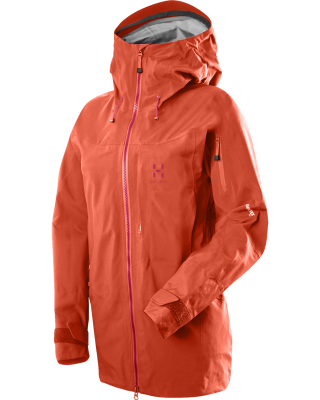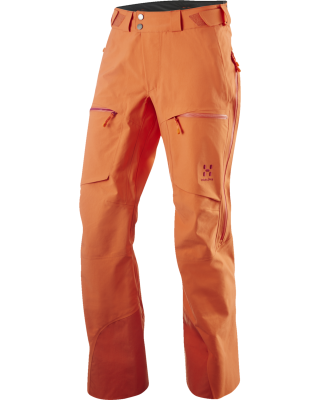 You can also see the shape of the fabric at the elbows and knees; this is deliberate so that our movements aren't restricted as we ski. And for those who repeatedly pull up their salopettes to stop them falling down, then they might just want these pants for the velcro belt that you pull on with both hands to tighten them up. The Vojd pants also zip on to the Vojd jacket – and there are zips down the outside of the thighs and the arms for cooling off too.
Haglofs says the new setup has been designed to work specifically with its base layer and secondary outer layer range of clothing, the idea being the Vojd is the Gore-tex shell and will keep the wind and wet out.
On sale later this year and price to be announced.