HAVE you noticed that our weather seems to have become whackier?
Parker Liautaud has noticed it too which is why he's planning the Willis Resilience Expedition to put himself in Antarctica this December to do experiments which he hopes will help scientists work out what's happening with our weather – and why extreme weather is becoming so frequent. Oh and he's also planning to break the record for the time taken to walk from the coast to the South Pole.
Parker kicked off his expedition this week by spending a night out in a tent in a glass trailer filled with snow next to Tower Bridge in London. His key sponsor – the Willis Group – isn't just interested in seeing their logo splashed on his down suit. No, they're planning to use the experiment results that Parker brings home to put into their 'catastrophe modelling' programs so they can better help companies and organisations withstand the impact of extreme weather and rebuild after catastrophic events.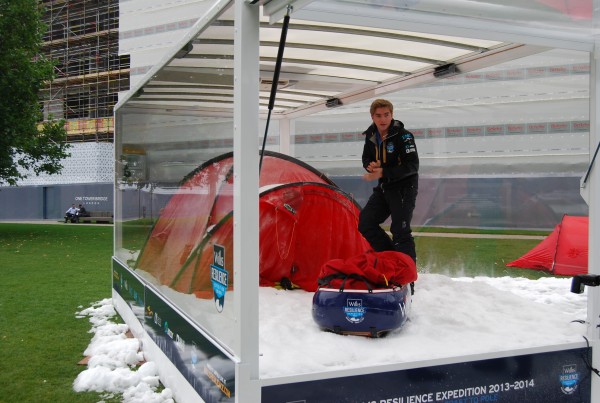 But what of 19-year-old Parker? Ultimately he wants to get a Ph.D and become a leader in climate research but he just so happens to want to combine that with adventure. Parker isn't just another youngster trying to break records, he has planned this whole expedition himself and was the one who approached Willis in the first instance.
Before the record attempt Parker will conduct scientific experiments, the most important being to test snow samples from the coast-to-pole-to-coast in never-sampled before territory. Once he's got that job done, then that's when he can have some 'fun' and break the speed record for walking unsupported from the coast to the South Pole.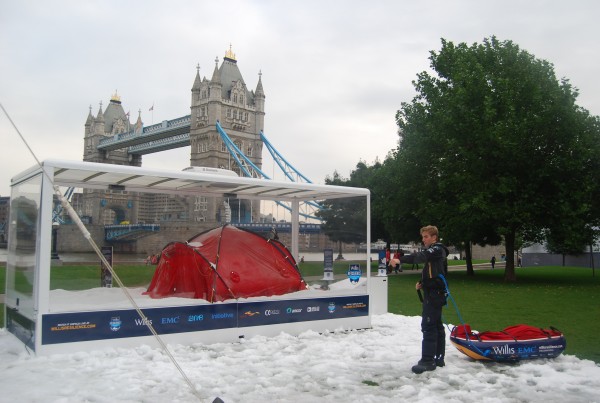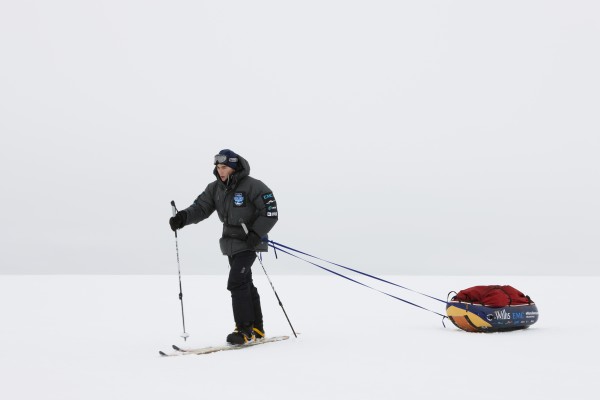 He's already done the North Pole three times with friend Doug Stoup, and for this speed record, the pair will walk together again with pulks behind them and have to do it in 22 days or under. They'll have to move fast though – Parker needs to walk an average of 18 miles a day. His plan is to walk for an hour and a half then rest for 6 to 8 minutes and repeat. To save precious time, he's even worked with Amcor to make special plastic food packaging he can open without having to take his mitts off.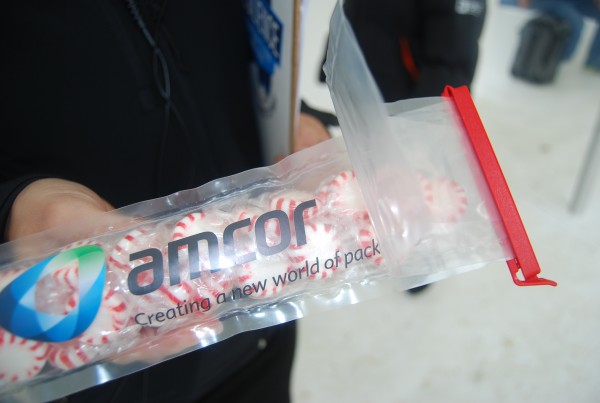 Full of sweets, Parker will use packages like this and can flip open the red clip without taking his mitts off in the cold. 
It's actually an extended climb from the coast to the South Pole, so Parker will start at 656 ft above sea level and finish at 9,186 ft at the pole, so he'll actually face the complications of altitude sickness as well as the cold. There's no nighttime to worry about though because in December the whole of Antarctica has continuous sunshine.
Despite the pressure of doing scientific experiments as well as trying to break a record, Parker is actually more driven about trying to make a difference to the way we look at our planet,
"My generation is going to bear the burden of the most severe impacts of climate change," he says. "The expedition aim is to highlight the effect of climate change and perform vital scientific research along the way and communicate this to broaden the public's knowledge of our changing world."
He starts the adventure on December the 3rd and what's unique is that we'll be able to watch and track Parker's every snowy step because the Willis Resilience Expedition will be broadcast live on
www.willisresilience.com