On Day 3 of the Virgin Money South Pole Allied Challenge the teams have struggled with the seemingly never-ending sastrugi-sharp grooves formed on the snow surface by wind erosion.
As Victoria Nicholson, Expedition Manager explains, 'The sastrugi is endless and tiring. The teams are struggling but still in good spirits and everyone is well but everyone is exhausted. They had a really good ski day and everyone is really delighted with their distances. The cold dry air and altitude is causing quite a few coughs and all of the teams have said today that it is taking its toll already."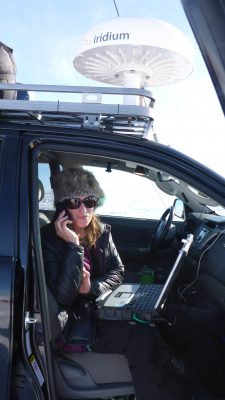 The race has claimed its first medical casualty. Eric Philips was pulled out of camp overnight by expedition doctor, Dr Dan Roiz de Sa for closer assessment and treatment (pictured above).
Eric had been suffering throughout the day with the altitude and breathing problems. Dr Dan Roiz de Sa's immediate assessment at their overnight camp found that Eric had fluid on his lungs, which, if left untreated, could be very dangerous. Eric hopes to re-join his team on Day 4.
Team Soldier On closed the gap on Team Noom Coach and they set up camp together at the end of Day 3. Team Glenfiddich (Prince Harry's team) retains their lead after pulling out another strong day covering 22.9 km.
After a grueling third day and some drama in the camp, the teams will be looking forward to their rest day at the end of Day 4 of the race.
The involvement of Virgin Money has been crucial to supporting the Virgin Money South Pole Allied Challenge. Check out Virgin Money's South Pole Allied Challenge hub and help them raise their £100,000 target to support Walking With The Wounded.  
Make a donation