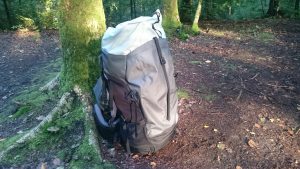 The Arcteryx Bora is somewhat of an iconic rucsac and when I first got to look at the very latest version, I soon realised why.
You will quickly see and feel just how well it's been put together, particularly the tough outer fabric and the way the back has been constructed. Arcteryx has used 420d and 630d durable nylon fabrics and sections are further covered with weatherproof AC² fabric in the areas that are most likely to be exposed to rain or snow.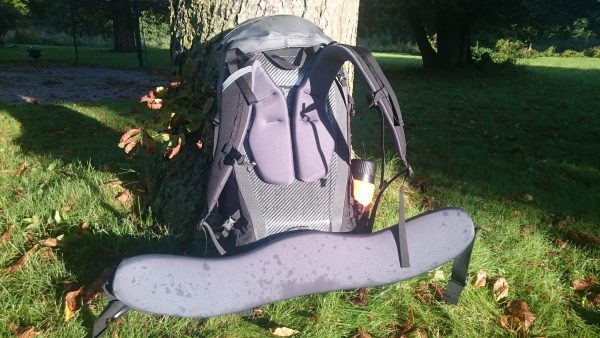 I have read (and previously written) about the Bora having a unique strap and waist adjustment, but it wasn't until I saw it in the flesh that I realised how very special (and clever) this system is. It's called RotoGlide and it's seriously impressive.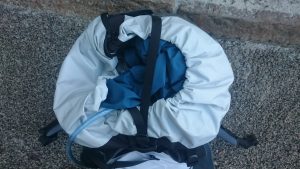 The pack arrived with the RotoGlide disconnected (easier to post), so this allowed me see exactly how it connected together and just how many options there are for adjustment. This means whatever your size, you will definitely be able to find a way to make this fit perfectly. The shoulder straps can be plugged in to different holes so you can get the right spacing (it's called GridLock).
For my initial trying on (with no weight) you really can feel the lovely thick, plush padding support you. It was when I loaded it up with weight inside it when the real magic happened. I had read about how the designer of this envisioned a rucsac that could react to your body movements, particularly when trekking up hill, and you really can feel that waist belt slide up and down as you rock forward and back. Existing ruscacs would rub and make the entire waist belt move up, but the waist strap on this stays put. It's very hard to put in to words exactly how it all works, so if you're considering buying a Bora, do go and try one out in the shop and see for yourself. It will blow you away.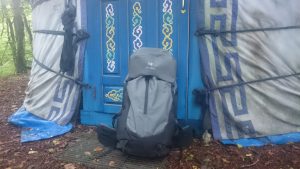 But of course, trying it on in the comfort of your kitchen is one thing, so I took the Bora on a proper trip to the Skåne region in Sweden. It was comfortable all the way from walking from the car to the airport as it was on a hike through Swedish woodland.
From Copenhagen, I took it on the train over the Aresund bridge to Malmo in Sweden. And I then spent a few hours walking around Malmo with it on my back while I waited for a bus to take me to my hotel – all really comfortable and surprising as I had a fair bit of weight in there.
The real test came on a 10-mile hike through over ancient volcanoes where I was ducking and diving under trees branches, or walking down slopes covered in wet autumn leaves. Whichever way I twisted and turned, the pack moved with me and at the end of the day, I certainly didn't feel as fatigued as I usually do when carrying that amount of weight.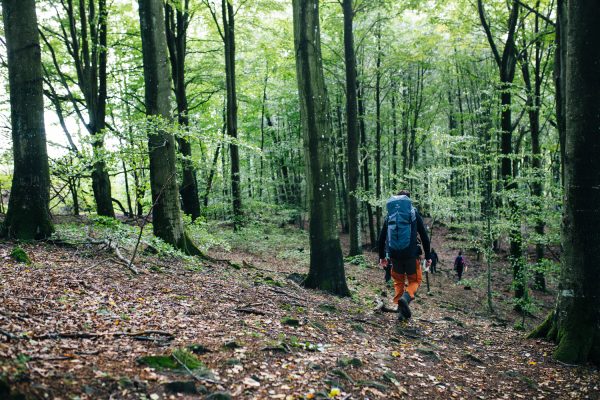 On a practical level, this has a long zip down the middle allowing you shove a jacket or items that you need to reach quickly without having to go in to the main pouch. There's a nice sized pocket on the top too. A hole for the tube of a hydration pack is clearly marked and there's a nice fabric pocket inside to store the hydration pack too. I also love the stretchy side pockets to hold water bottles and the zipped pockets on the waist belt are super handy too (for snacks or your compass).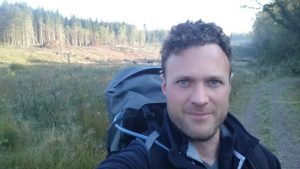 My only niggle is that I found the two main clips a little small to use and I wasn't keen on how any kind of weight in the top pocket causes the top section to swing down when you're unpacking it. I'd get used to it in time, so it's not something to stop you from buying.
This is certainly the best rucsac of this size (63-litres) that I have worn, and if you're in the market for the very best that your money can buy then get yourself a Bora and enjoy many, many years of comfortable kit carrying. At £430 it's pricey, but it's built to last.